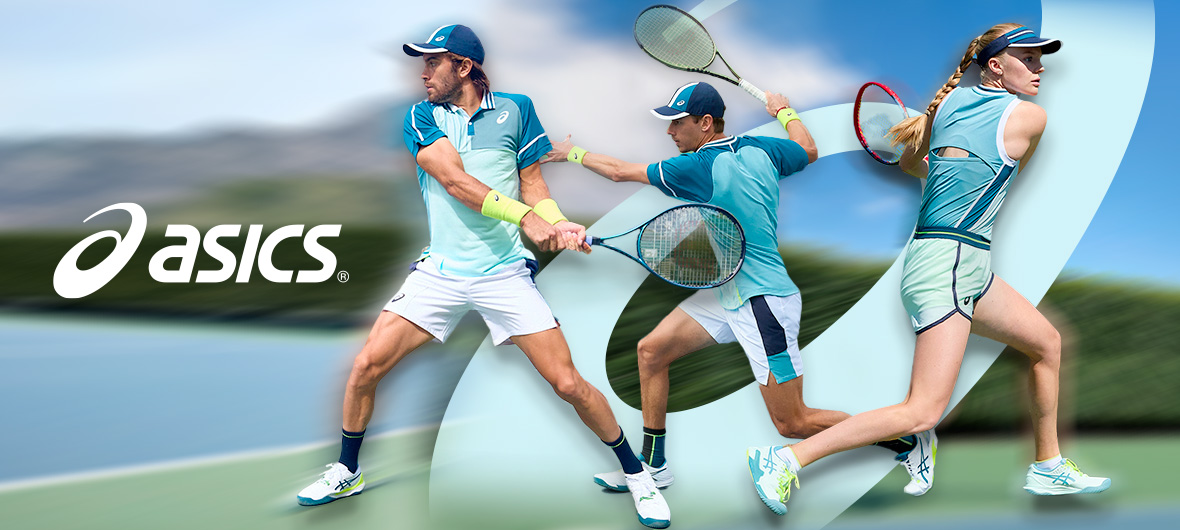 Asics tennis : brand universe
Discover the Asics universe, a Japanese sporting goods brand that develops running shoes, tennis shoes, other shoes for sports, along with tennis clothing and other accessories.
On Tennispro.eu, you will be able to choose from a large variety of tennis shoes, which integrate an ideal balance between stability and quickness in order to allow you to perform at your highest level on and off the court. By developing quality technologies, such as the Flyfoam, which offer enhanced cushioning, or the Rearfoot and Forefoot GEL that effectively absorb shocks, Asics provides quality products for tennis players on all surfaces. Indeed, you can discover the Asics all surface tennis shoes, clay and other models. Equip yourself with the Asics outfits of your favourite professional tennis players : Gaël Monfils, David Goffin, Novak Djokovic, Alex de Minaur, Iga Swiatek.
THE SHOES UNIVERSE
asics D1 Technology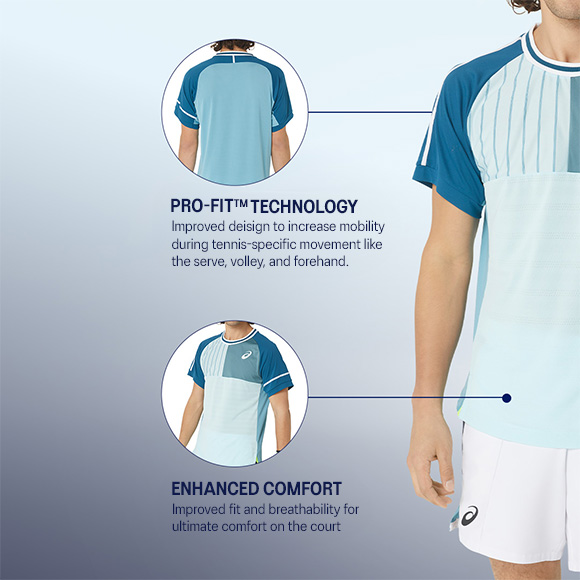 THE ASICS APPAREL
FOCUS ASICS COURT FF 3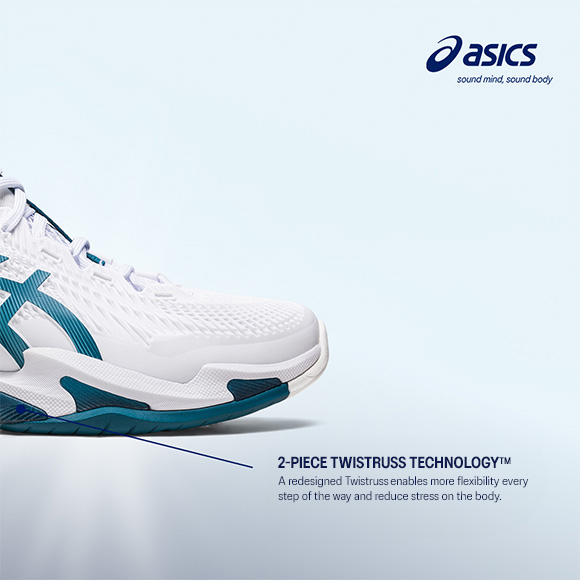 THE PADEL UNIVERSE
The Asics clothing is provided with the GEL Cool technology. You will be able to benefit from this technology on tennis t-shirts and polos in order to have extra freshness when you sweat thanks to the gel patch. Check out all of the different products, such as the tennis shorts, women's dresses, tennis tank tops, jackets, and pants... You will have the choice between simple and colourful Asics tennis clothing in order to represent an original style that will allow you to stick out on the tennis courts. The Asics brand also offers numerous accessories as they will complete your tennis outfit. Asics even provides bags in order to enable you to bring your tennis belongings everywhere you go and enjoy the very efficient storage systems. Discover the different compartments and storage pockets in order to separate your dry and humid belongings. The Asics bags can also be used for daily outings in town or to bring to other sport sessions.