babolat
BABOLAT COUNTER VERTUO PADEL RACQUET (NEW 2023)
CONTROL
MANOEUVRABILITY
COMFORT
Babolat continues the momentum of its 2022 collection, based on the type of attacker each player is. The Babolat Counter Vertuo racquet is the one for beginner to intermediate players looking for precision to progress quickly and make technical shots.
Learn More
30-day money back guarantee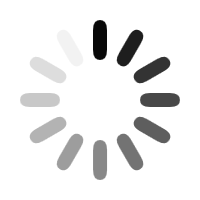 Description & caracteristics
Help & Services
Test racquet
Description & caracteristics
The Babolat Counter Vertuo features a fiberglass construction for a powerful hitting response and durability. Featuring a light 350g weight with medium balance, this racquet will offer excellent maneuverability for quick progress on volleys. The lower sweet spot offers more control for efficient progress by helping to center the ball.
The addition of Vibarsorb technology and the Black EVA core will bring a lot of comfort thanks to the filtration of vibrations.

An ideal racquet for beginners looking for control and maneuverability.

Technologies :

- Soft Fiber: Soft fibers present on the racquet's frame to give comfort and power.
- Black EVA: Very soft foam for maximum power and comfort
- Holes Pattern System : Holes pattern worked around the sweetspot of the racquet to have better sensations and more power
- Vibrasorb System² : Use of a material in the handle of the racquet offering better vibration absorption for more comfort
- 3D Spin: Raised patterns on the screen to improve spinning ability
- Smart Buttcap: Removable strap for cleaning or changing.
Technical characteristics :
| | |
| --- | --- |
| Racquet shape | Round |
| Weight | 12.3 oz / 350 g |
| Length | 17.72 in / 45 cm |
| Thickness | 38 mm |
| Equilibre | 265 mm |
| Racquet cover | No |
| Reference | 150125-100 |
Help & Services
By phone at +44 (0)20 36 081 983
From Monday to Thursday (9-13h, 14-18h), Friday (9-13h, 14-17h)
and Saturday (10-13h).
By email
at [email protected]
or by filling out the form.
Test racquet
Test racquet program :
You have the possibility to test up to 2 racquets for a period of 7 days. If you want to test two racquets at the same time, you must order both models at once.
The price of €150 indicated on this product page represents a DEPOSIT to be paid before the test. As soon as the racquet is returned to our warehouse, this amount will be refunded. No refund will be granted in case of delayed and unannounced return. Warning: The payment of a test racquet does not mean that the racquet belongs to you.
When you place your first order for a test racquet, you can provide us with proof of identity and address at the following email address: [email protected]. If we do not receive a return of the documents within 7 days following our email, we will proceed with the refund of your order in order to free the racquets for other customers.
Orders of test racquets will

only be sent to your home address

.
The test racquet program is only available in Europe. No shipment will be made to Great Britain or Switzerland.
To facilitate your returns, we sell FedEx return labels. Please contact our customer service for more information: [email protected]. We decline all responsibility for returns without a tracking number.
The return shipping of the test racquets is at the expense of the customer. For this reason, we offer you a discount code sent with your test racquets for any purchase of a new racquet:
• €7.50 discount for the purchase of a new racquet.
• €15 discount for the purchase of two or more new racquets
In case of non-return of the test racquet: a letter of formal notice will be sent to you one week later in order to regularize the situation as soon as possible, return of the racquet(s) or payment of the balance due (value of new racquet(s) - deposit).
* Public price advised by the manufacturer