babolat
BABOLAT RPM HURRICANE (12 METERS) (EX PRO HURRICANE TOUR) STRING PACK
The RPM Hurricane string is the new name for the Babolat Pro Hurricane Tour. This string offers all the same qualities as the previous version. Benefit from excellent control, exceptional durability and fantastic spin!
Learn More
Special offers :
Babolat Nadal Contest
From 30€ purchase on Babolat products, try your luck to win a Pure Aero Rafa racquet, a Pure Aero Rafa 12R bag or a Pure Aero Rafa 6R bag.
30-day money back guarantee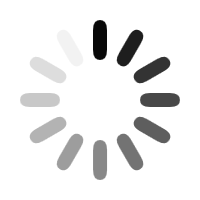 Description & caracteristics
Help & Services
Description & caracteristics
User Benefits
Power Vs Control
The Pro Hurricane Tour string is a co-polyester monofilament string that will bring you a maximum amount of control when you hit shots at full speed. This string will allow you to hit powerful shots and keep the ball within the court as it possesses an octagonal structure. This structure will allow you to generate even more spin. By choosing a thinner gauge, you will benefit from additional power without having to change your technique or force more with your body.
In order to offer a compromise between power and control, we recommend to try out different tensions (lower your tension for more power and increase your tension for more control).
Spin
The octagonal structure will provide extra grip on the ball and enable you to hit more spin. You will have a heavier ball that will bounce higher!
Tension Upkeep
This co-poly string will lose tension after hours of play and be quite sensitive within extreme temperatures (the string will become stiffer when it is very cold).
Life Span
The Pro Hurriacane Tour string is ideal for players who break their strings often as it is very solid and durable. For an even longer life span, opt for a thicker gauge.
Comfort
This string is limited in terms of comfort as it is a monofilament string. Monofilaments absorb less shocks than multifilaments. In order to gain comfort and limit vibrations, we advise you to opt for a thinner gauge. Attention ! This string requires a strong physical base and it is not recommended for young players.
Our Recommendations :
Player Profile : powerful players who are physically fit and have good technique and are looking for a durable string that offers a great deal of spin
Technical characteristics :
| | |
| --- | --- |
| Avantage cordage | SPIN, CONTROL, LIFESPAN |
| Length | 12 |
| Type of Racquet | Weight > 290g |
| String type | Monostrand |
| Reference | 241141 |
Help & Services
By phone at +44 (0)20 36 081 983
From Monday to Thursday (9-13h, 14-18h), Friday (9-13h, 14-17h)
and Saturday (10-13h).
By email
at [email protected]
or by filling out the form.
* Public price advised by the manufacturer