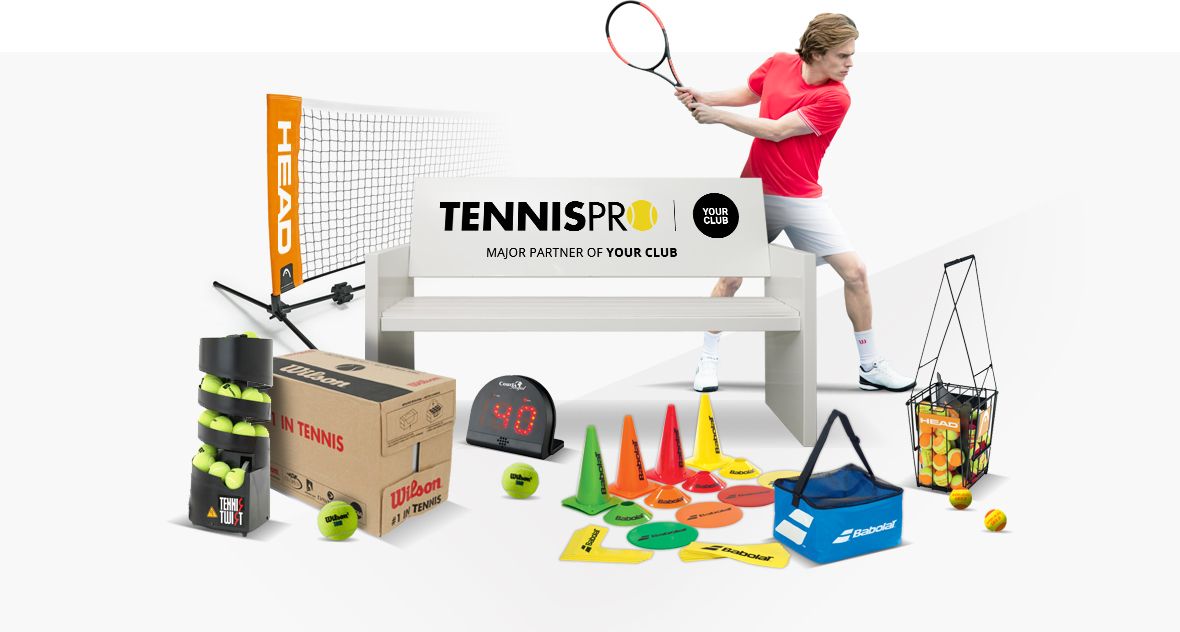 CLUB UNIVERSE
Discover the universe of our Club page with all of the equipment that can improve life at your tennis club. Benefit from our club deals as you will be able to equip your teams with outfits from the biggest brands. The primary tennis brands offer club collections that are specifically designed to be worn by your club teams during their matches.
Allow yourself to be tempted by Nike, adidas, Head, Wilson, Babolat, Tecnifibre, Bidi Badu, etc. We offer club outfits for men, women, and juniors. You will indeed enjoy numerous reductions if you order your club products in bulk or in quantitative groups.
We also offer excellent partnership contracts. Are you are a tennis club and would you like to provide endowments or free gifts to your members ? We can find solutions for you based on your club's needs and expectations. We will offer our expertise and knowledge to enable you to benefit from numerous advantages that you can enjoy during your tournaments and club events. Furthermore, we can even sponsor and equip your coaches or best club players. We will be able to accompany them all year long. Next, you can find the coaching and training equipment on Tennispro EU. For instance, you can discover coaching equipment, Tutor ball machines or even our manual and automatic stringing machines.
What are you looking for ?
Team outfits

Tennispro offers club apparel from the biggest brands : Babolat, Head, Tecnifibre, Wilson, Adidas, Nike, etc. You can order in bulk to equip your teams and benefit from advantageous prices :
*These discounts are applied on the public price and are valid for both regular customers and clubs for all sizes and brands. The discount will be automatically applied to your cart.

Head allows your club teams to do a mix and match. Take advantage of this deal : 2 t-shirts + a pair of shorts for 59€ (excluding junior outfits). This will enable you to wear your club's colours during your singles and doubles matches.
DISCOVER ALL OF THE CLUB OUTFITS
Les balles

The tennis ball is obviously a must-have for the practise of our favourite sport. There are several types, colours and brands, such as Babolat, Dunlop, Head, Wilson, Tecnifibre, Prince, Yonex and Tennispro.
EVERY LEVEL HAS A TENNIS BALL
Based on your age and level of play, there are different tennis balls in order to allow you to play at your rhythm and improve little by little on the tennis court. The youngest players can choose a foam ball. This ball is fun to use and will allow beginners to execute their first shots on the court. The red tennis ball is ideal for juniors who are generally between 6 and 8 years old. The orange tennis ball is oriented towards juniors who are between 9 and 11 years old. Meanwhile, the green tennis ball is the last step before an adult tennis ball and is destined for teenagers who are between 12 and 14 years old. Furthermore, you will find different types of balls based on the surface you need to play on. For instance, there are clay court balls and all court tennis balls. Coaches can also use tennis balls without pressure in order to benefit from extra life span and keep playing with the same tennis balls week after week.
DIFFERENT PACKAGING TO RESPOND TO ALL NEEDS
Whether you are looking for a can of 3 tennis balls or a can of 4 balls; a case of 18 cans of balls, a case of 24 cans of balls or a case of 36 cans of balls; or even a bucket of balls with or without a refill, you will definitely be able to find the tennis ball packaging that works for you on Tennispro.eu.
The cases of balls
Babolat, Dunlop, Head, Roland Garros, Tecnifibre, Tretorn, Wilson... We offer a large variety of tennis balls from the biggest tennis brands that are packaged in cans of 3 or 4 tennis balls to cater to your needs.
The barrels and refills
Mini-tennis, without pressure, intermediate or foam tennis balls can be found in barrels or buckets of tennis balls from the best tennis brands. You will have what you need to coach at all levels. You can coach the youngest juniors all of the way to experienced adult players.
THE STRINGING MACHINES

We offer a variety of Tennispro tennis stringing machines. We sell manual stringing machines that are sold at very attractive prices and electronic stringing machines to allow you to gain time and provide exceptional accuracy. All of the stringing machines are able to string badminton racquets as well (upon request).
THE BALL MACHINES

The ball machines allow you to train alone on the tennis court as the machine can automatically feed tennis balls. These machines also enable the coach to be right beside the player and help the coach correct the player's technique. You can repeat your tennis technique and quickly improve. Two of the biggest ball machine brands are sold on our website : Tutor and Wilson. These two brands have clearly made their mark on the tennis market as they develop high quality and accurate products.
COURT EQUIPMENT
Discover all of the necessary equipment for your club in order to maintain and upkeep your tennis courts. You can also find ball collectors and coaching equipment, etc. We offer a large variety of products to help your club's and coaches' daily activity.
THESE CLUBS TRUST US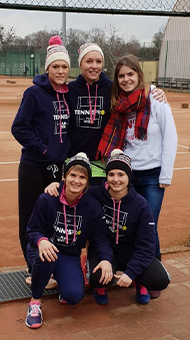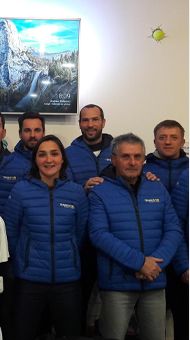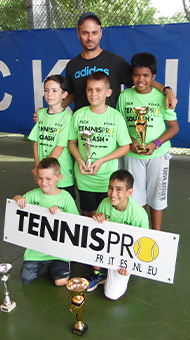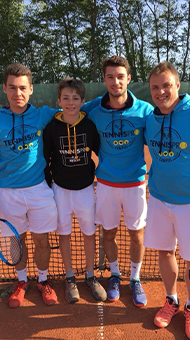 If you have any questions or require any additional information, please contact us at the following email address : [email protected]