Open a Tennispro franchise
Leader in France and major competitor in Europe, Tennispro has developed the first network of 100% connected tennis stores.

Tennispro, n°1 in France
Being number 1 in France for more than 30 years, Tennispro Distribution SAS knew how to permenantly develop in a stable and linear way. We are specialists in selling tennis equipment. Indeed, 100% of our investments are dedicated to this activity. We do not do neither running shoes, nor golf nor equestrian. Our passion is tennis.Our team is made up of numerous tennis players of all levels (from 30/2 to -15 - French, roughly 3.0-6.0 - US), who are all crazy about tennis.
Our objectives are the following : preserve the network of tennis specialists on the French and European markets and maintain and develop our leading position in France and in Europe.
To reach these objectives,we are developing a network on franchise stores throughout Europe. On top of our first two stores in Séléstat and Strasbourg, France, which have been operating for several decades, we have also opened several other stores, such as : Boulogne (France), Emilia (Italy), Gent (Belgium), Illkirch (France), La Rochelle (France), Lyon (France), Morainvilliers (France), Mundolsheim (France), Saint-Louis (France), Thionville (France).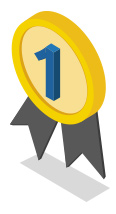 Tennispro, n°1 in France
A Brand
Already Well-Known
Particular Skills
and Expertise
Training
and Assistance

Economy
of Scale
Commercial
Recommendations
Management
Tools
Attractive
Prices
Mass
Effect
One year later, our franchises speak out
Tennispro
LA ROCHELLE
The store is celebrating its' second year birthday. I do not regret the Tennispro adventure one bit. Throughout my two years, the store did not stop developping and it allowed one person to have a salary. The Tennispro team is very reactive and innovative. This allowed us to continue to grow and have excellent projects for the future.
Pauline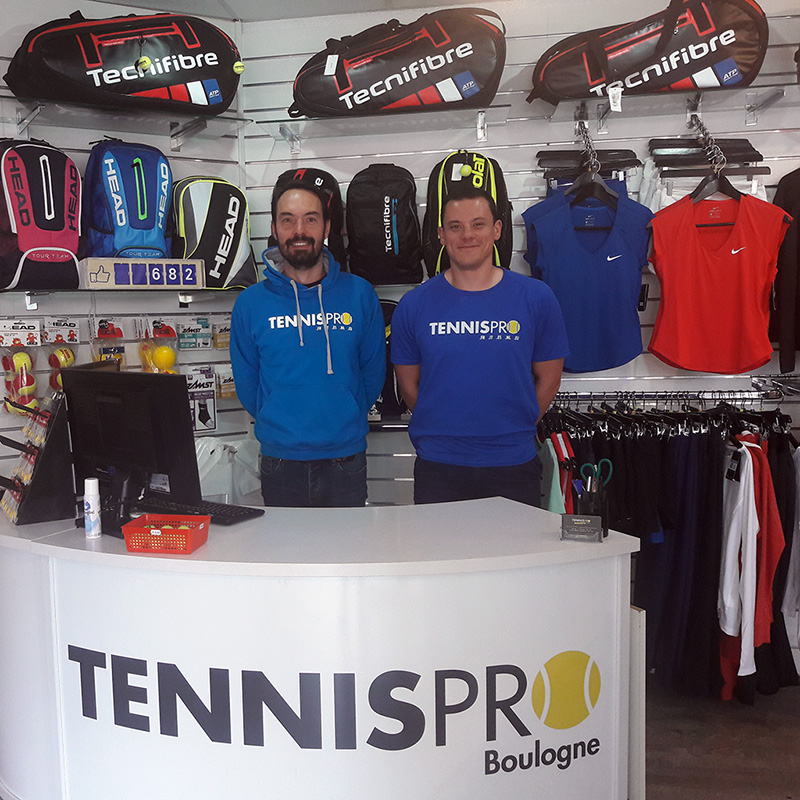 Tennispro
BOULOGNE
Having opened up the Boulogne store in August, 2015, I have the necessary experience to confidently say I absolutely do not regret my choice of having taken this step. The store is doing very well... and us too :)
It is our pleasure to see satisfied clients come back for our general services, reactivity and customer service.
Frédéric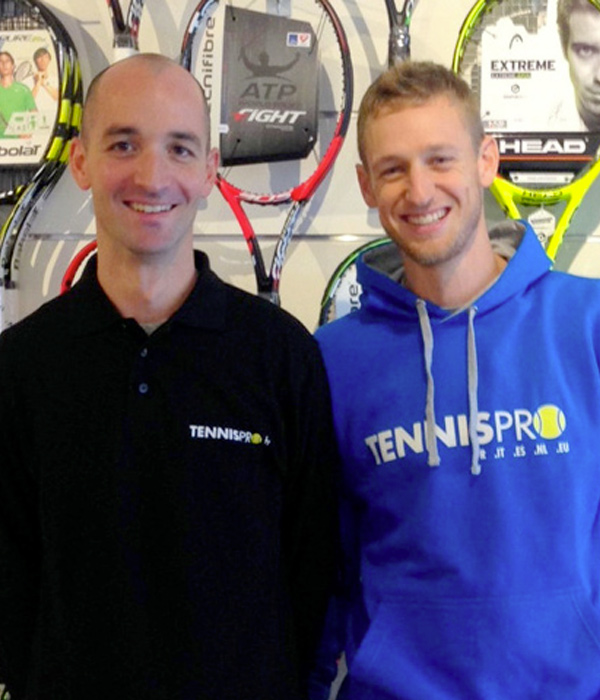 Tennispro
SAINT-LOUIS
After being here for more than one year, I do not go to work to join just any other network of people; I join a family. Our activity does not stop growing and we are constantly able to increase loyal customers. What can be better than enjoying the numerous advantages of such a well-established business in order to proceed with serenity ?
Jérôme
Tennispro
MUNDOLSHEIM
2 and a half years and three stores later, I cannot say enough positive comments on the financial and personal aspects of the business. The results have grown beyond my optimistic projections. Tennispro's passionate team has given me both support and the necessary training. I am now a very happy tennis.
This is definitely an adventure to live...
Emmanuel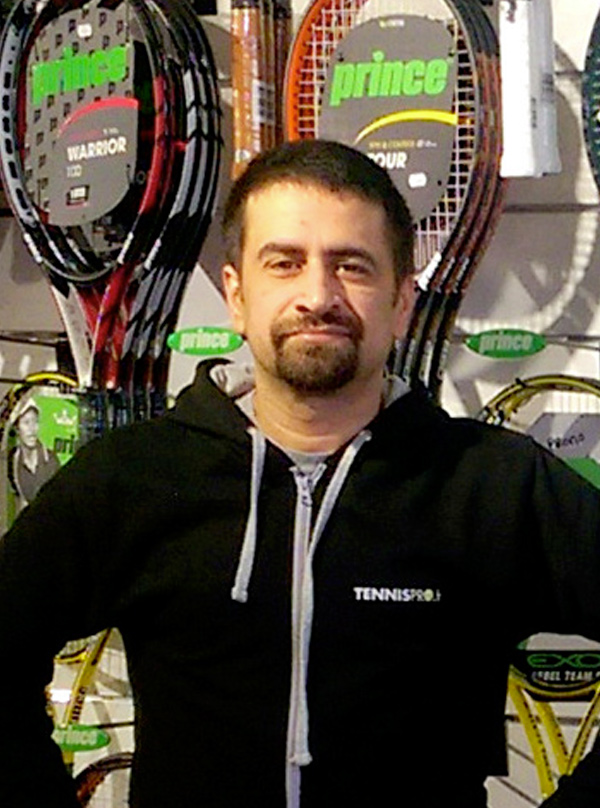 Tennispro
MORAINVILLIERS
Here are a few comments to express my feelings toward Tennispro. This is an extraordinary team of humane, skillful and hard working people.
This activity only continues to develop postively.
A VERY BIG THANK YOU
Arsia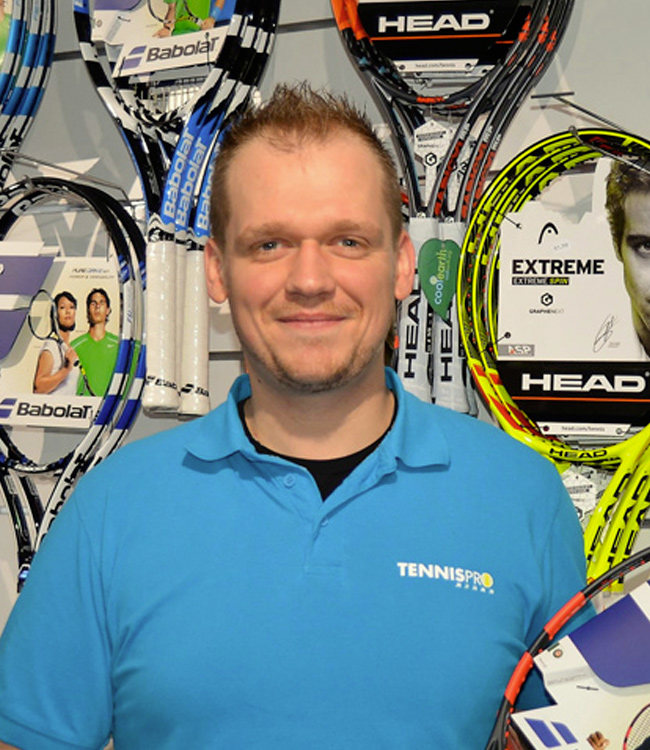 Tennispro
THIONVILLE
At the beginning of the 2nd year with Tennispro, the customers are have shown great satisfaction. There are loyal customers who are truly satisfied connected with our offered services and products. There are more and more clients and they travel further and further to discover my store. There is revenue progression and number of client improvement.
Christophe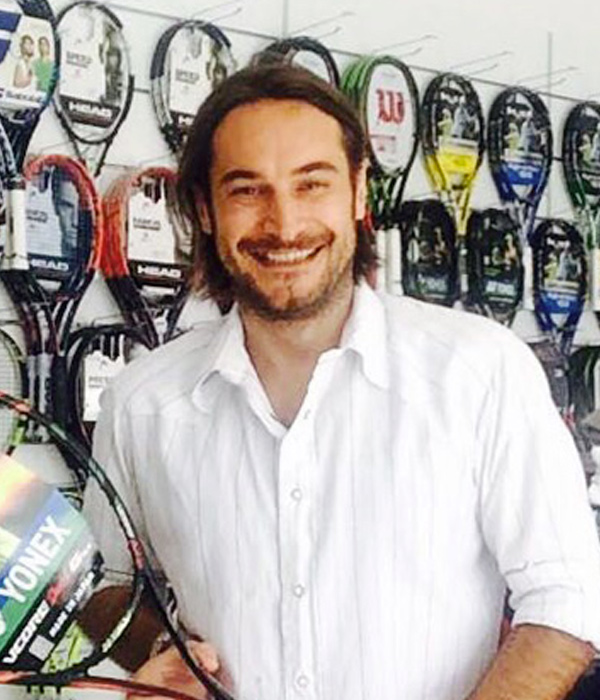 Tennispro
EMILIA
I joined the Tennispro adventure one year ago and I opened the first store in Italy. We have taken the opportunity to highlight Tennispro's reputation in Italy and the results are there : the clients are satisfied and there are more and more coming to discover our store.
This is definitely an experience to live and enjoy !
Paolo
OUR FRANCHISEES GIVE EVIDENCE
Discover the testimony of these men and women who have joined the Tennispro team : what they feel, how it all started, how it is working now.
Tennispro Avignon
Working at LardéSports for more than 10 years, I wanted to open up a store in Avignon for a few years now. The idea and my desire were very evident, but nothing became concrete until LardéSports integrated with Tennispro, which allowed me to cross paths with Philippe Bell.
We were able to share our knowledge and eventually finalise this project of opening up a Tennispro/LardéSports store in Avignon. The adventure began on November 25th with a a very nice inauguration day.
A BIG thanks to Philippe and Frédérique as well as the LardéSports and Tennispro teams. I would like to particularly thank Patrick and Julien who helped very much in making this project become a reality.
Christophe Gauthier, 47 year old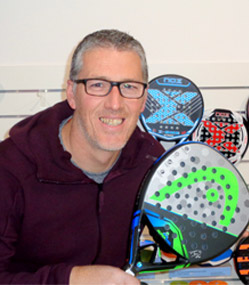 Following the partnership of LardéSports and Tennispro, it became quite evident for me to start up a common project with the two businesses.
I then met up with Christophe in order to study this new project. We made this project a reality on November 25th, 2017.
After St-Cannat and Marseille, my 3rd store project quickly oriented toward Avignon. As soon as we made contact with Christophe, our ideas came together and it was clear we would be great teammates.
I am still very motivated to continue developing the Tennispro family. My adventure now continues with this new challenge. I can't wait for it!!
Philippe Bell, 48 year old
Tennispro Béziers
Being passionate and practising racquet sports for more than 20 years, I was lucky to be able to open up a Lardé Sports store (market leader in badminton and squash), 3 years ago.
The new opportunity of opening up a Tennispro franchise, number 1 in France in the tennis market, presented itself to me.
With this double franchise, I could not ask for more in terms of professional fulfilment and opportunity.
The Tennispro team is excelllent, reactive and professional.
A quick thanks to Massimo and Julien G (Lardé Sports) who are my privileged interlocutors.
Arnaud Richardière, 37 year old.
Tennispro Bois-Colombes
Being passionate about tennis and sports since we were kids and having experience coaching tennis for several years, opening a tennis store was a logical next stop for our professional journey.
With the help of Tennispro, the Bois-Colombes store is now our second adventure in this tennis family.
Thanks to the training offered by the Tennispro headquarters and the acquired experience with the creation of the Boulogne franchise, we hope to share our knowledge and our love for sport with our clients and partner clubs for many years to come.
See you soon in your new store !!
Camille Beurel, 30 year old and Julien Rota, 31 year old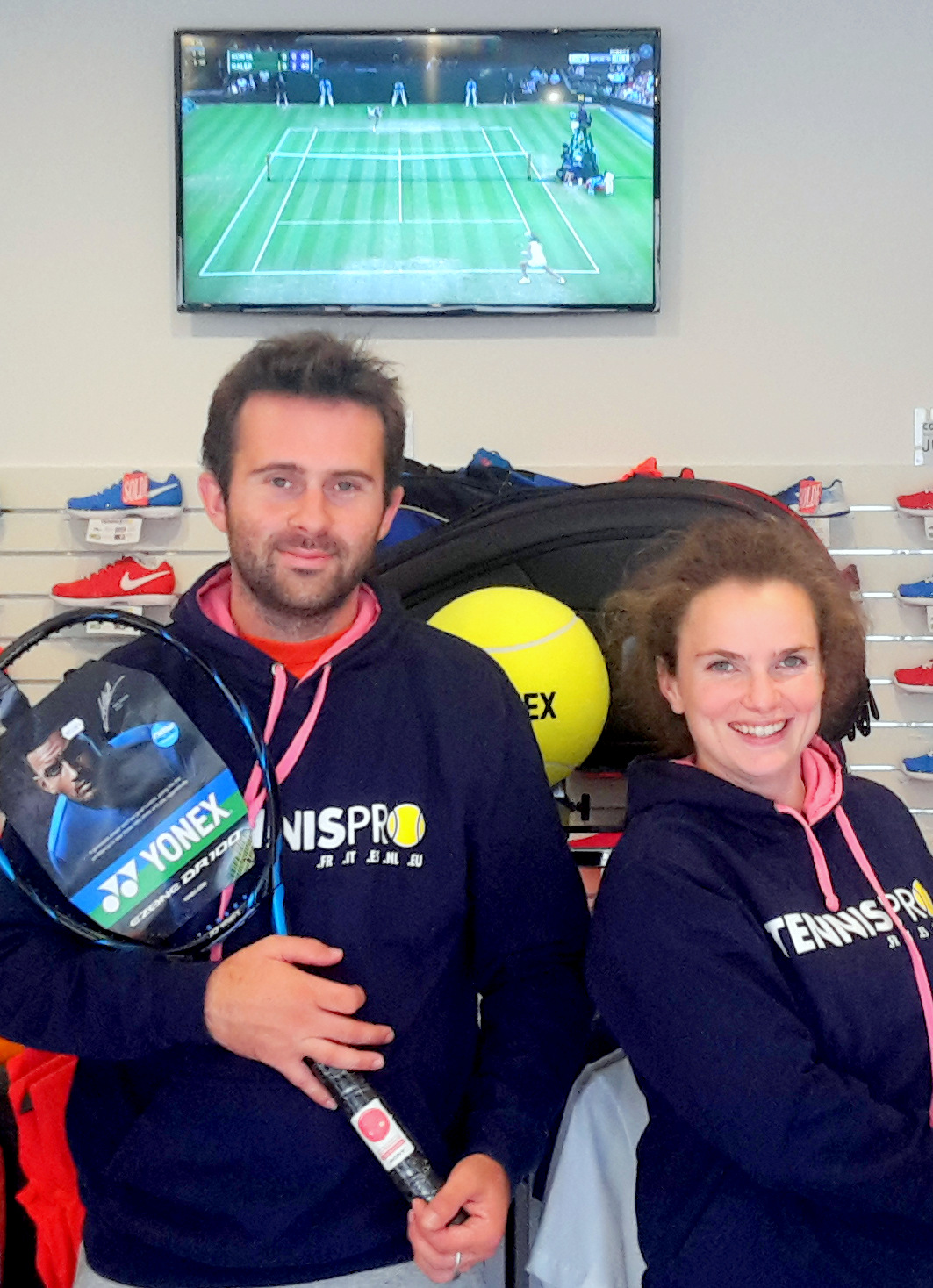 Tennispro Bordeaux
Practicing tennis from the age of 4 and being a tennis coach for more than 10 years in the Bordeaux area, choosing to open a TENNISPRO franchise was a no-brainer.
With the help of my friend and associate, Laurent, being passionate about tennis his whole life, we have united our friendship and passion for tennis to open a store in Bordeaux.
Coming into the TENNISPRO family was truly a great idea ever since we met Jean Christophe and Paul, who are two people that have exceptional human qualities.
This brand is known throughout the entire world of tennis and is perfect for responding to the needs to those who are passionate for this sport.
We are proud to have opened this tennis specific store and to offer specific advice, great prices and a large variety of brands and ranges to all those who play this sport.
Laurent LE DOUARON, 47 year old and Thomas BURGAUD, 32 year old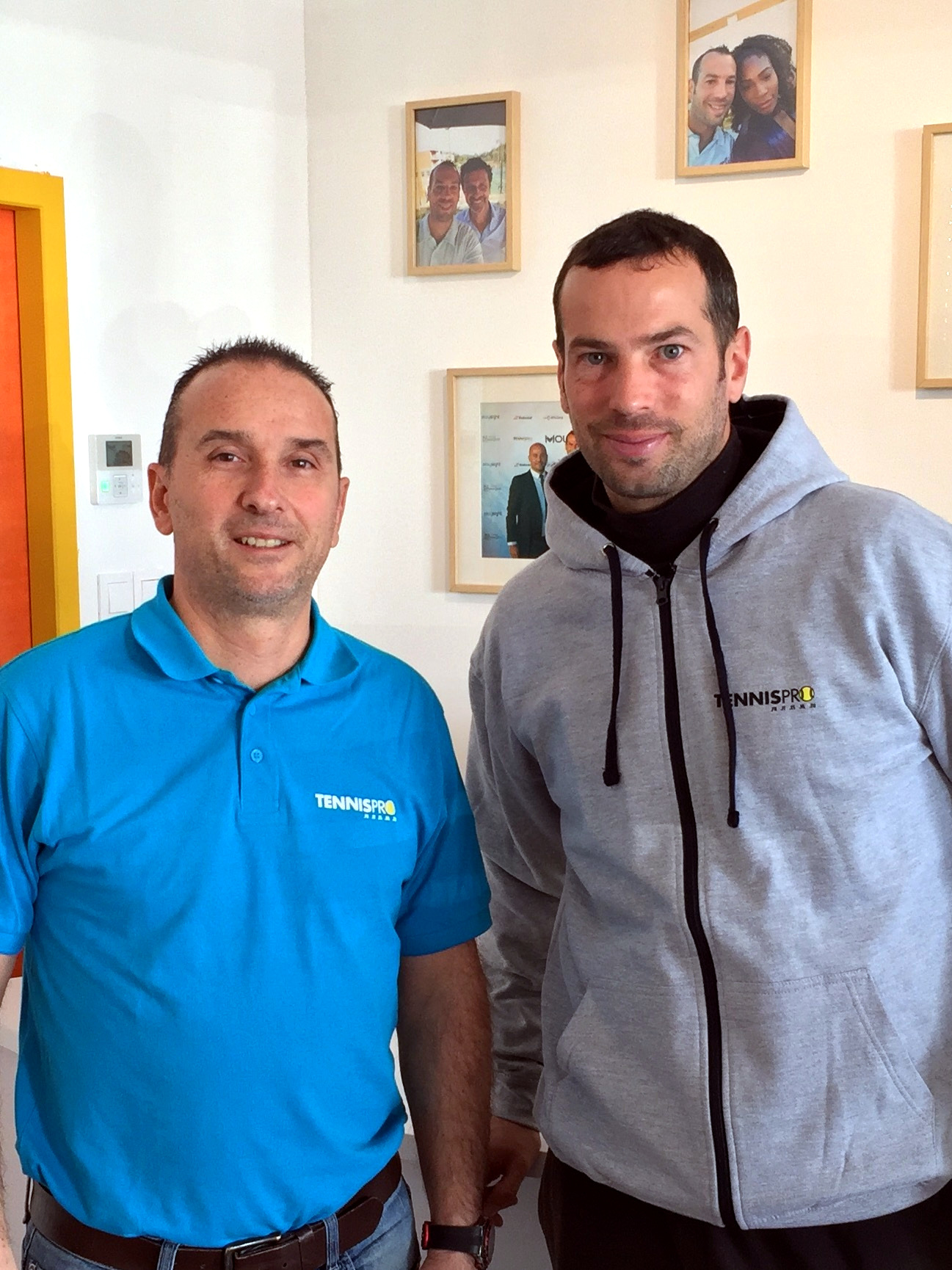 Tennispro Boulogne
All three of us, being passionate about tennis for over 20 years, we had wanted to open a store for about 10 years.
Each one had a different career during these past 10 years : it helped us to obtain strong experience both in the sales area (Frédéric - Manager in retail) and in tennis clubs (Camille and Julien - Tennis coaches and umpires in tournaments). Thus, once we heard that Tennispro could help us in our store project, we jumped right in !
The meeting with Tennispro's CEO has fully convinced and reassured us. His help was very precious in order to open the first Tennispro store in the Paris area and more importantly, in Boulogne-Billancourt, a prime tennis city.
Today, thanks to Tennispro's help, we are trained in every aspect of the franchise management (stock management, merchandising, communication, partners...). We are also convinced that the future of Tennispro franchised stores is all mapped out. The satisfaction of each client is our common priority.
We wish for all tennis fans who want to turn their passion into a job to join this beautiful team.
Frédéric and Franck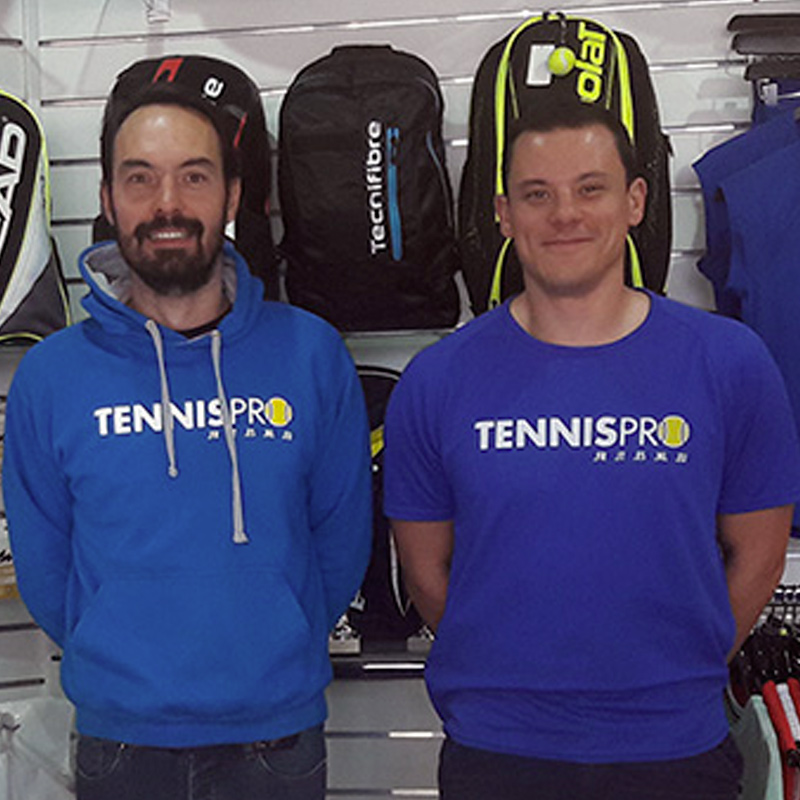 Tennispro Cervignano del Friuli (Italy)
Being an entrepreneur, dreamer and tennis fan, I have always been very interested in tennis equipment and this is how I found out about Tennispro.
As I have always wanted to work in the world of tennis, I contacted Paolo Rabaglia, Italian franchise owner, in order to gain information regarding the franchise model.
I found the business model very interesting (online interaction - physical store) and after discussing several times with him, I became extremely interested in the adventure of opening up a franchise.
I was able to combine my passion with my entrepreneur spirit by creating my Tennispro store in Friuli (It). I am very happy to be part of this business as it is a leader in tennis article distribution and I am honoured to be the first tennis specialist in my region.
Alessandro, 39 year old
Tennispro Emilia (Italy)
Being a tennis fan for years and being a professional stringer, I have always wanted to work in the tennis business. But I knew that today, if you want to suceed in this market, you have to be part of a strong and competent group. This is why I teamed up with Tennispro.
I found that the members of this team are professionnals, passionate and honnest teammates. With this team and the availabality of products, this is the recipe for sucess.
Furthermore, Tennispro offers the possibility to be trained both technically and commercially. These are two very important aspects if you want to keep existing in this market, which changes constantly.
My adventure has only just begun, but I'm sure that I have all the tools I need to succeed. I advise everyone who whises to open a tennis store to contact Tennispro and to be part of this family. A huge thank you to Jean Christophe for his trust and to the entire team for their availability.
Paolo Rabaglia, 37 year old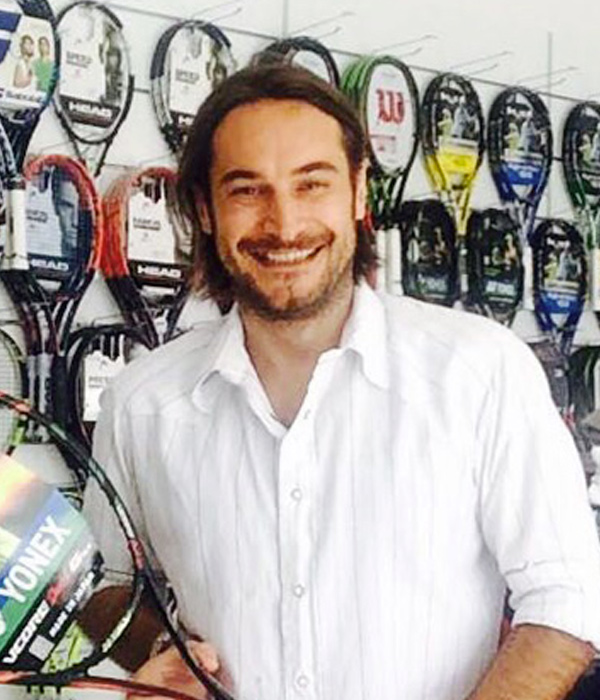 Tennispro Gent (Belgium)
Since I was little, I have been passionate about tennis. As a player, coach, stringer and supporter, it was clear to me that I had to include this passion into my professional career.
With a first experience in the tennis world, I started my own tennis shop, with an emphasis on personal connection, which I know is very important for tennis lovers.
In order to expand my activity, I chose to join the Tennispro group, which is a serious, honest and active partner. This collaboration brings the extended website offer to the customers with the best prices and advice. The perfect mix !
It is an honour to work with Tennispro, to rely on their expertise in this field, to join a driven team and to be able to represent them in Belgium.
Many thanks to Jean-Christophe and Paul for their knowledge, but especially for their trust. Thanks to all my colleagues from Tennispro and for their goodwill !
Kris, 35 year old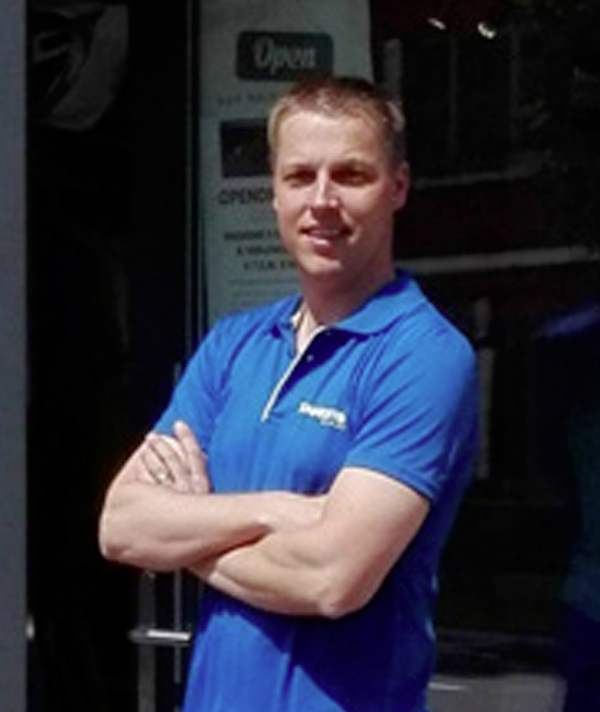 Tennispro La Rochelle
Employee in the tennis business for over 7 years, meeting with the CEO and the Tennispro team was a turning point in my choice of becoming a franchise owner. They helped me in the process of creating my business, chosing the location and laying it all out.
I spent a week training with them in Selestat and I discovered the backstage to the website, Tennispro.fr. This is a very strict organisation, a very dynamic and friendly team with a permanent desire to help the business grow.
Today, l do not regret my choice and despite the distance, we are still in close contact via e-mail, phone calls or Skype. The team is always reachable, reactive and are ready to help you. They constantly share their experience, new products and innovations.
Do not hesitate and join the large Tennispro family.
Pauline Benoist, 29 year old
Tennispro La Roche sur Yon
The Tennispro adventure is born from passion and friendship.
Having 16 years of experience in commerce and Christelle having 20 years of experience in teaching tennis and being in charge of the Vendée tennis committee's communication department, we make for a strong team !
Being tennis players, we, among many other people, were missing a tennis store that possesses full ranges, many different brands and experienced advice.
Today, our store is the first tennis specialist store in Vendée, found in an area with other specific sport stores.
We would like to say a big thank-you to the TENNISPRO family as well as Pauline, Tennispro La Rochelle and Manu, Tennispro Mundolsheim who had helped us very much.
Dorothée Möller, 39 year old and Christelle David, 44 year old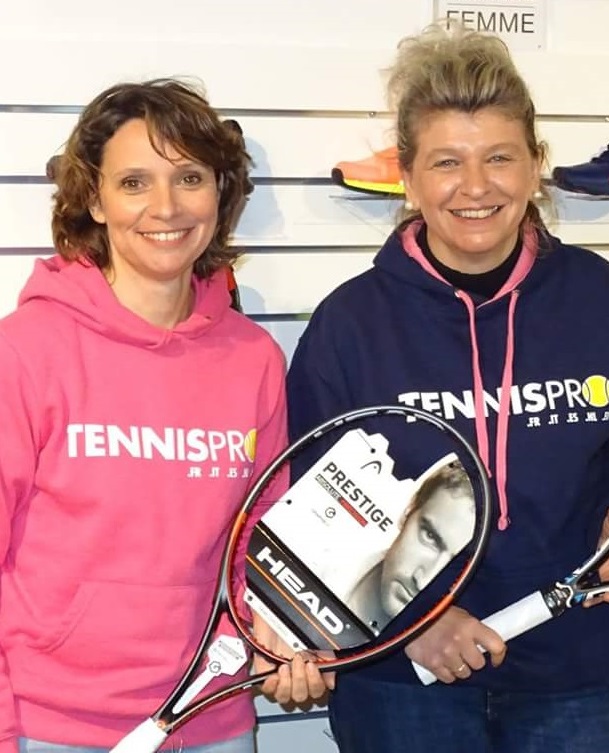 Tennispro Lyon - Ville-La-Grand
We always wanted to open a shop and we both have a passion for tennis. The Tennispro adventure started with our website purchases.
At some point when ordering, we realised the company was opening franchises : what an opportunity for us ! The idea grew in our heads : why would we not get in touch with them ?
Once we had spoken with the director, we instantly wanted to meet him in person. One week after we visited the warehouse, we discovered the Tennispro team's high level of expertise. Without knowing it, we were stepping in what would soon become our second family. One month after that, the franchise rules, the support and the talent of Jean Christophe and Paul led us to jump on board.
We live in an area in which tennis is a strong activity and we wanted to bring customers the right knowledge and products to guide them. This is why we chose France's leading tennis company. We went to Selestat for 2 weeks to be taught how to manage the project (string, products, marketing).
A huge thank you to Paul and Jean Christophe for their support they have given us and they will continue to provide. We are proud to be part of this family and recommand to all those who are passionate about tennis to consider opening a Tennispro franchise.
Pauline and Brice Retailleau, 28 year old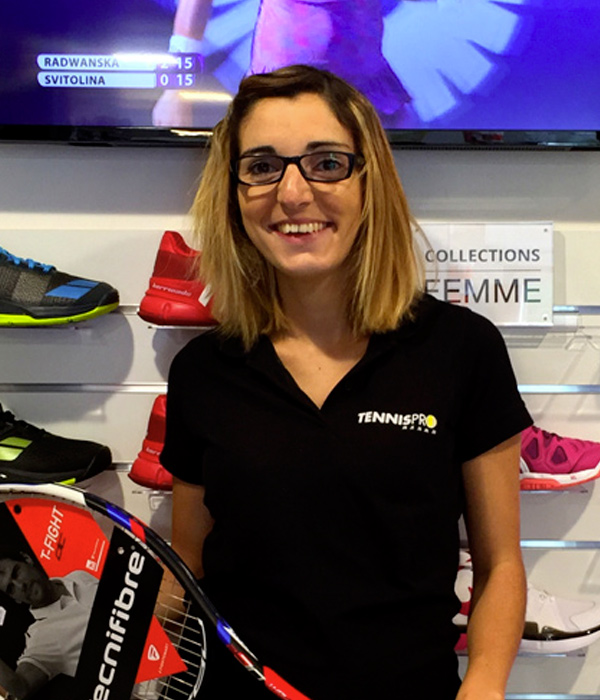 Tennispro Marseille
We have been tennis coaches for 20 and 30 years now and we have both had the desire to open a tennis specialist store for quite a long time.
We are two passionate tennis fans, coaches, players and umpires (Philippe). Jean is a high level player (-15/6.5).
Meeting Paul Bobilliart really sealed the deal for us. Their attention to detail, professionalism and above all their enthusiasm convinced us to open a store in Marseille.
The training period at the headquarters allowed us to meet Jean-Christophe Schaffo and this definitely comforted us to commence our project.
During the training period, the development of our application and the opening of the store, we benefited from Philippe Bell's experience, being the Tennispro Saint-Cannat manager.
We are very proud of our store.
Philippe Deguilen, 51 year old and Jean Brucculeri, 45 year old.
Tennispro Martinique
As long as I can remember, I knew that tennis would be a huge part of my life. And I wasn't wrong because today (failing to be Roger Federer junior), I am a Tennispro franchise and this to me is just as exciting !
Thanks to Paul and the entire Tennispro team, I had the opportunity to accomplish my dream : become the only specialised store in tennis equipment and accessories in Martinique.
I was born and raised in Martinique. I have always been a huge tennis fan and I put a lot of time and effort into my game when I was young. I left to study in France to obtain a bachelor's degree in business and then eventually a masters degree in business finance.
Today, it has now been 5 days since the store has opened and I am full of joy. The fact that I am able to offer products to passionate customers who will not be able to find them anywhere else on the island is a true privilege.
Cédric Le Goc, 25 years old.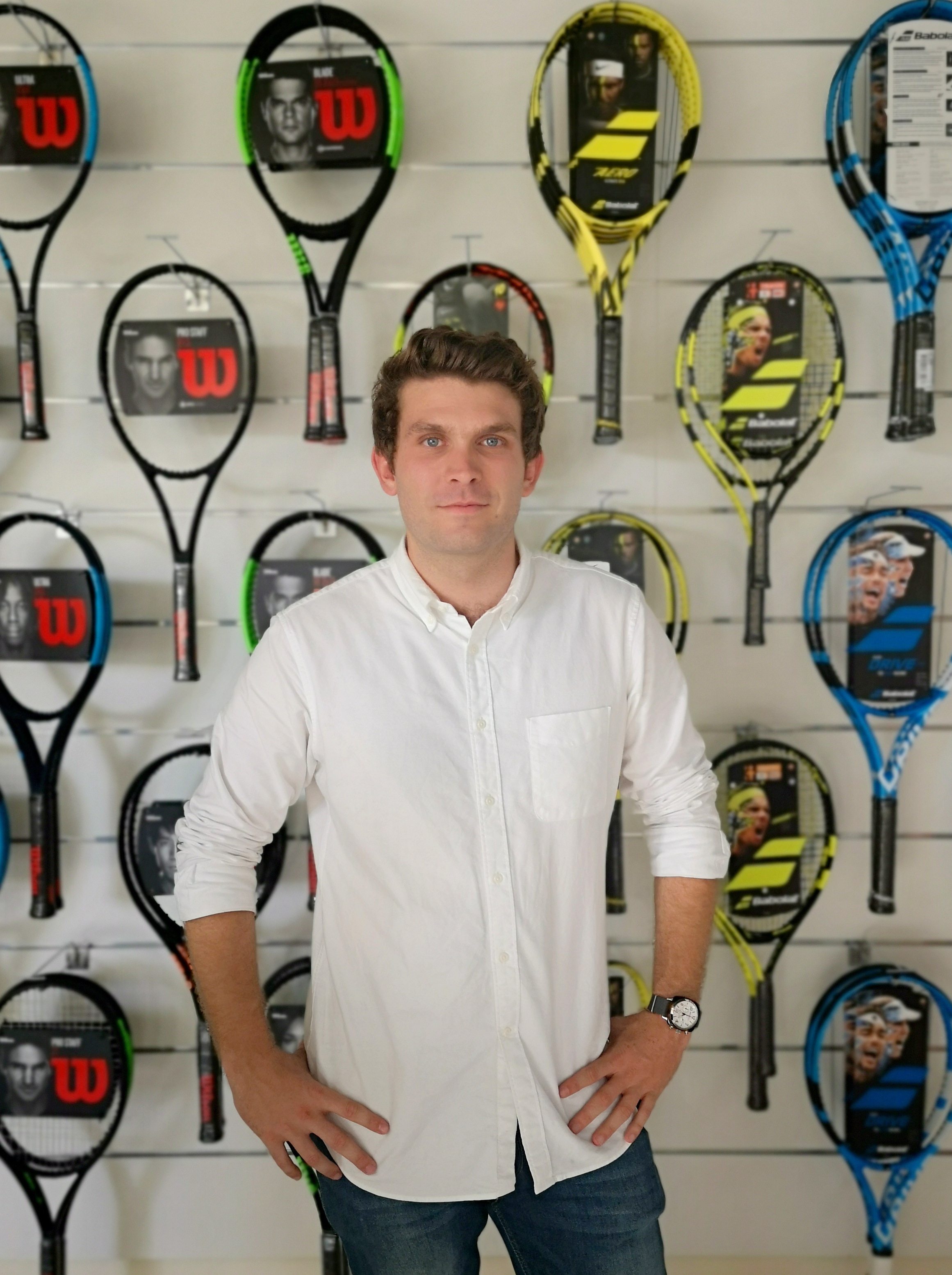 Tennispro Metz
Being a former professional player on the ATP circuit and having worked with family companies within the tennis world for 25 years, I was convinced to open up a Tennispro store.
My first experience with Jean-Christophe Schaffo took place on the same interclub team in the 90's. His retro volley and the legendary forehand already persuaded me to believe he is truly passionate about tennis.
Evidently, becoming a Tennispro franchise owner is advantageous. You cannot compare how much better it is to open a Tennispro franchise compared to opening an independant tennis specialist store.
Thank you JC, Paul and Massimo. I know I am able to count on these professionals.
Raphaël Pedros, 47 year old, (former -30 year old and 564 ATP)
Tennispro Montauban
We have been in the tennis scene for twenty years. We have been coaches, tennis specialists and have had around 15 club contracts.
I decided to unite my strengths and to work with Dimitri, who is also a truly passionate and committed player of this fantastic sport.
Our challenge is to communicate our passion and expertise through Tennispro by proposing a very large amount of products with the best prices on the market.
We are very happy and proud to participate in this new adventure at Tennispro Montauban !!
Eric Dejean, 53 year old and Dimitri Delpech, 36 year old.
Tennispro Morainvilliers
Passionate about tennis, I have made my first step in a real sports shop. This was excellent training, but it did not give me enough trade expertise. Thereafter, with my future partner, we opened our own store for 8 years, (websites weren't in people's mind yet).
Then, we have decided to contact Tennispro together based on our salesman's recommandations in order to save the store, which was valued by our clients. Jean Christophe Schaffo came himself to visit us in the following weeks. What a pleasure to see such a hard-working, team-spirited man from 20 to 55 years old, who was simple, humane, passionate, but also very impressive in his areas of expertise.

Sport and human values were there. That is why with a lot of humility and pleasure, I continue my relation with them, hoping that one day, I will give back to them the opporunity they offered me, without disappointing them. This is a strong and united team, which has the desire to bring the very best to their customers. This business model will keep specialised sports stores alive !

Thank you to my clients and clubs that will be able to enjoy a wide variety of products. Thank you to Tennispro who allowed me to continue working with my passion.
Arsia MESSDAGHI, 43 year old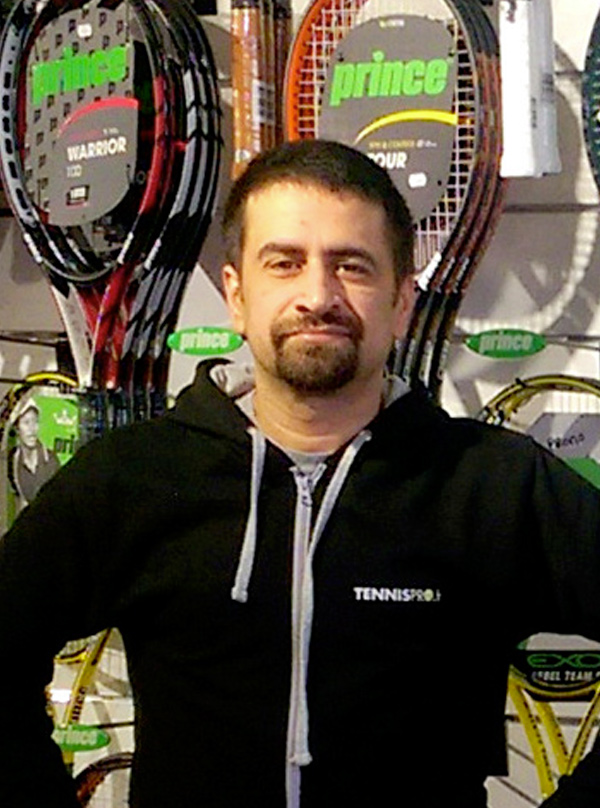 Tennispro Mulhouse
Being passionate and practising tennis since I was a child and deriving from a business background, I have always wanted to unite my passion with my professional future.
When I was discussing with Jerome (Tennispro Saint-Louis manager), we realised that this project was very interesting as the first store was such a success.
After researching many business locations and working hard for a long period of time, we have finally opened our doors on Saturday, December 9th. The customers were very satisfied with the store and everyone had a great day.
A big thanks to Massimo, Paul and Jean-Christophe for their support and help with this project. Joining Tennispro is like joining a small family who works for their passion and to satisfy their clients.
Thank you to Massimo and Julien for their help, their presence and their excellent advice they gave our customers during our inauguration day.
Thank you to our families for their help during the start-up process and to Sebastien for making this project happen.
Benoit Bintz, 29 year old.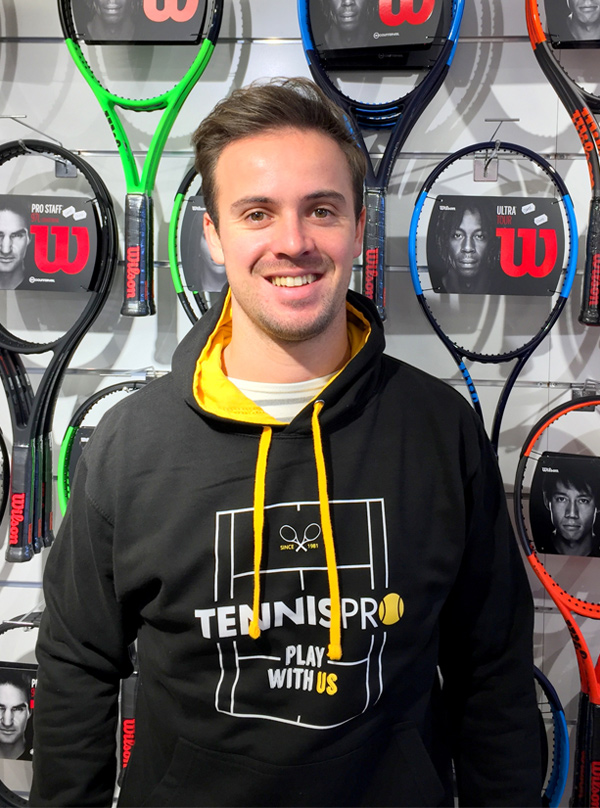 Tennispro Mundolsheim - Illkirch - Strasbourg
I have been a tennis player for 30 years, and I'm passionate : it was clear to me I had to mix work and passion.
Meeting Tennispro's CEO was a turning-point for me : expertise, knowledgable, skilled and passionate teams... This inspired to me to obtain my own store and to be the first franchise of the group, which enabled to me to benefit from a unique shoe testing laboratory : my clients can test their shoes on real surfaces in the store and do all sorts of tests... Technology added to my passion : what a treat! I am myself a long-time client of tennis stores, but what we offer here in terms of customer relations is unique and completely won me over as a tennis player.

Today, thanks to Tennispro's quality training (specific techniques, order treatment, warehouse functionning, marketing and all that makes Tennispro successful), I can enjoy this new adventure every day. Tennispro's leaders supported me all along in this project : From the development of my project, finding an accountant, to global finances, to the choice of implantation and negociations I had to conduct...
I wish that every tennis fan who wants to turn their passion into a job would join this beautiful team. Being part of a Tennispro team is a great honour and something I am very proud of.
Emmanuel DEBENS, 41 year old
Tennispro Nancy
Being passionate about tennis my whole life, this sport has always had a very dominating place in my family life, especially because my 3 kids play. We live for tennis on a daily basis !
It became evident that I wanted to make tennis become a profession. I happened to be a customer at one of the first Tennispro franchises at Tennispro (Mundolsheim). A true friendship was born. The franchise owener discovered my motivation and encouraged me to meet Jean-Christophe SCHAFFO and Paul BOBILLIART who believed that I could be a potential partner.
For 2 years, I began this project and received flawless support and full trust from the entire team. I do not regret my professional decision as I strongly believe it was a great choice. My dream became reality with the opening of my store on September 30th, 2017.
Because I do not want to forget anyone, I prefer to say "Thank you to everyone". You have helped me from the begininng to the end. I know I can continue to count on you in the future of this adventure.
Do not hesitate to come and join us !
Adrien Limousy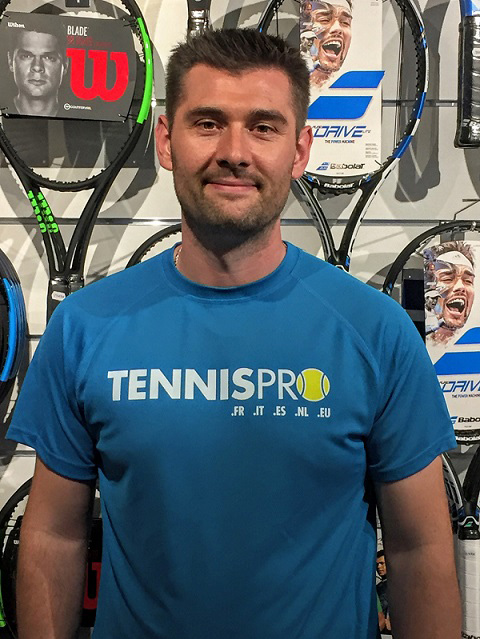 Tennispro Nandrin (Belgium)
Being both tennis coaches in a club, we have managed a proshop for more than 10 years within the tennis club. High quality products, but also excellent customer service is our true priority...
We have already worked with Tennispro and have carefully studied the possibility of becoming a franchise. Indeed, within the world of modern commerce, we needed to surround ourselves with a bigger structure, who is strong and above all, competent !
As soon as we contacted Paul and JC, we knew we could trust them. They are always available to answer all of our questions (practical, financial or other). During our training period, we met a passionate, professional, well structured, motivated and competent team. They have a project and have the the means to succeed.
During the few weeks it took to put this project in place, we do not have one regret for making this choice ! We are proud to wear the Tennispro colours. Thank you to the entire team for allowing us to continue our adventure and more particularly to Paul for his daily help.
Maxime Garot, 35 year old and Anthony Garot, 45 year old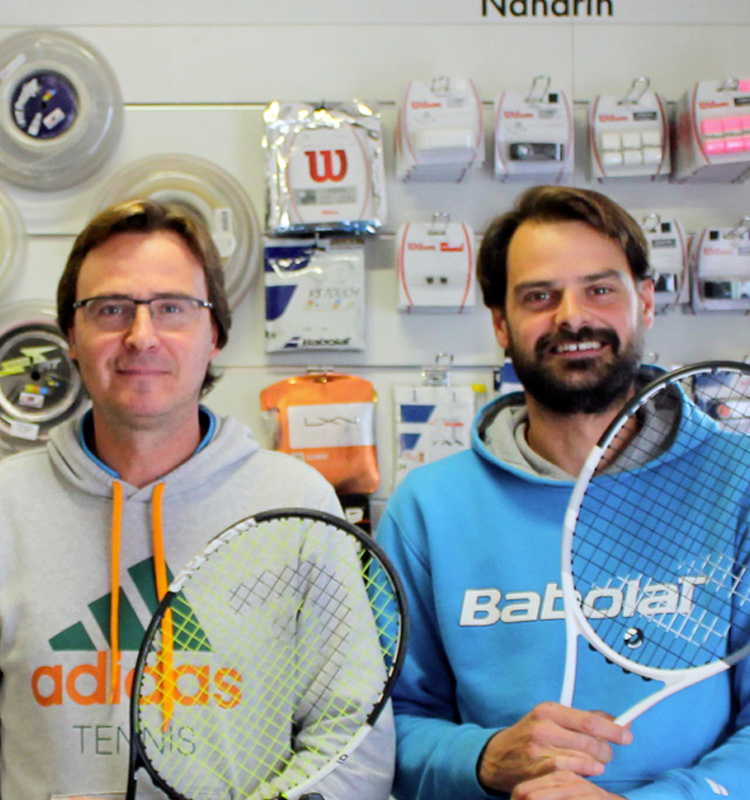 Tennispro Pau - Tarbes
After asking myself for several years the question : what will be the store of tomorrow ? I took the plunge with Tennispro for my stores in Pau and Tarbes because they responded to my needs and this is the most important thing.
You will have all the tools in hand to succeed !
Julien Renard, 45 year old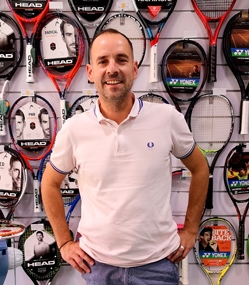 Tennispro Reggio Emilia (Italy)
Being part of a big company is a winning solution in order to take on the ever more competitive tennis market.
Quality and innovation are key factors for success.
This was the best possible choice for me as I am able to evolve as a professional and a player by being passionate and attentive to details.
Alessio Dellepiane
Tennispro Rennes
Being passionate about tennis and being a tennis coach, the idea of opening a store has always been in the back of my head. First, I needed to acquire the correct skills.
When I met the team directors, Jean Christophe Schaffo and Paul Bobilliart, I felt a very positive vibe when deciding to take on this project, especially because of the human aspect of the organisation.
Today, I am very happy to be part of the TENNISPRO team. I feel as if I am playing a team tennis match. I am supported by a very responsive team that is always there to help. Thank you Massimo.
If you have a similar idea for this kind of project, I can only encourage you to jump in and join us. Do not hesitate !! #welcome
Sébastien Desbois, 43 year old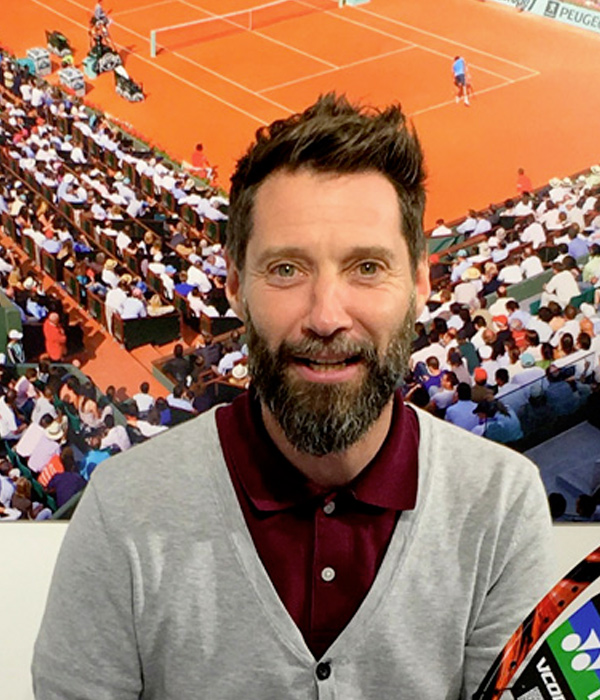 Tennispro Rome (Italy)
I joined the Tennispro adventure with a lot of energy as I am well aware that I am part of a company who is a tennis leader in Europe.
Withholding the fear of a new challenge, I decided to take the risk and follow my passion, along with offering my acquired skills I have learned since I was a child and open my store in Rome.
I would like to thank Paolo who enabled me to discover this world and put me in contact with the company.
I met a very fantastic Tennispro team during my time at the Tennispro campus. I would like to thank Massimo in particular who introduced me to the team of tennis enthusiasts, who trained me and who has assisted me throughout the entire project.
This is a big company that I now belong to and I admit with pride that it is the best !
Giuliano Righi
Tennispro Saint-Cannat
Over 30 years ago, I had the chance to show Jean Christophe how much I love tennis... Because everything happens for a reason, I crossed paths with him again recently.
We trusted each other, so when he explained to me how he wanted to develop a franchise network, I went for it.
His knowledge, the quality of his team, Tennispro's brand name and the numerous web customers helped me realise it was time for me to join my professionnal activity with my personnal life.
Avec l'adhésion de mon épouse, de mes enfants et avec à l'esprit, la philosophie de Mohammed Ali « If my mind can conceive it, and my heart can believe it, then I can achieve it », j'ai quitté l'Alsace pour m'installer en Provence, avec pour objectif de développer des franchises dans cette belle région.
Thanks to my wife's and my kids's approval, and with Muhammad Ali's philosophy in mind « If my mind can conceive it, and my heart can believe it, then I can achieve it », I left Alsace for Provence, in order to develop franchises in this beautiful region !
St Cannat, our first store, opened on september 8th... The end of the first step, but the beginning of many others : Marseille and Avignon are next !
Professionnalism, righteousness and customer satisfaction are the components of the Tennispro DNA. Let this family grow again, beyond regions and borders ! Thanks and congratulations to Jean-Christophe, Eric, Paul and the entire team.
Philippe BELL, 48 year old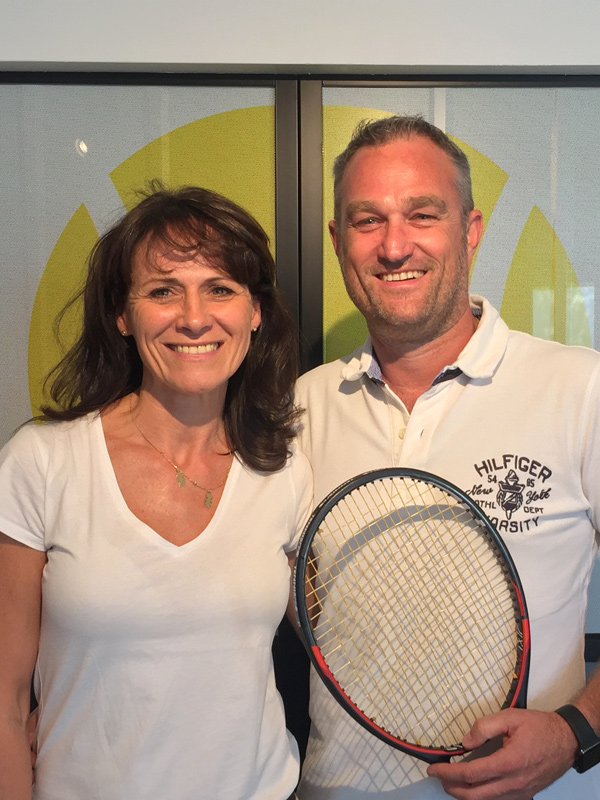 Tennispro Saint-Louis
Having worked in tennis for 6 years, I had wanted to settle in the 3-boundary area for quite a while (France, Switzerland, Germany).
Together with my partner and tennis instructor, we decided very quickly to get in touch with Tennispro, a brand known in the world of tennis and which knows how to answer the customers' needs and requests.

According to us, the franchise is the best solution for the consumer to find the fundamental values: the specialist's advice associated with the prices to be found online.
The support from the company was impressive right from the start and it has maintained this reputation (a huge thanks to Jean-Christophe and Paul). We did not join a group, but a we joined a family and we are very proud to be part of it.
Jérôme Carozzi, 32 year old and Julien Toniutti, 29 year old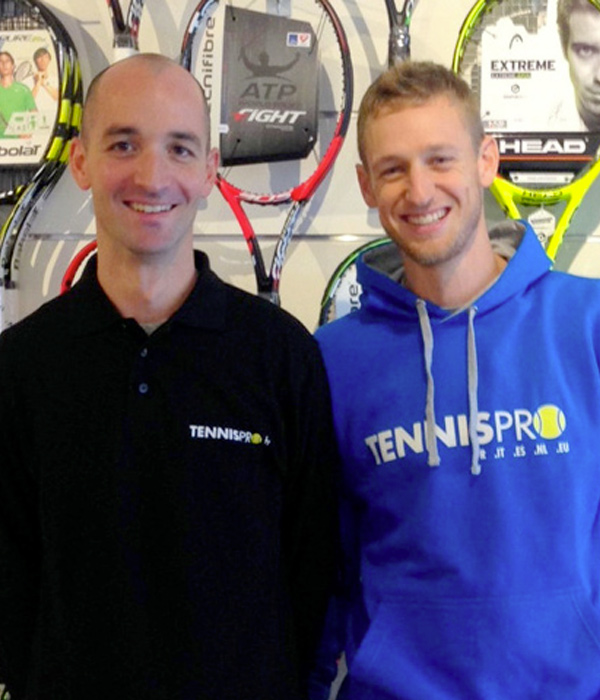 Tennispro Sophia-Antipolis
The Sophia Antipolis store opened early July, at the same time as the Mouratoglou Tennis academy. Stephane and I are truly satisfied from all the hard work we have been doing.
Since then, everything is going great, and we took our marks with the rest of the team. Being a franchise owner really enabled us to use the Tennispro image, reknown among players and customers. Customers enter the store and are confident we will have what they need. They know we can give them good advice as well.
The headquarters are reactive enough for us to have what we need in time and meet customer requirements on specific products. This is a huge advantage for us in such a place.
Customer relations are beginning to grow, the store is now is in full throttlz, and we are already more than happy to have joined this adventure !
Stéphane Maire, 39 year old and Olivier Lesimple, 33 year old.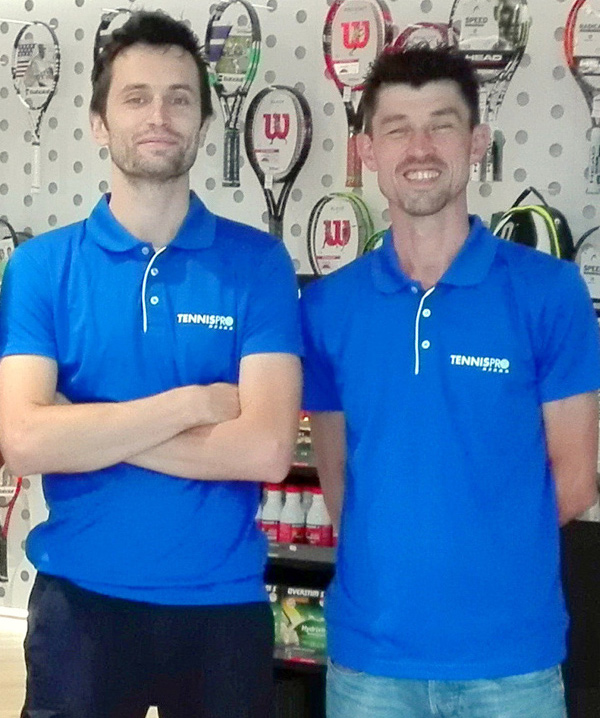 Tennispro Thionville
I have been playing tennis for more than 15 years, and coming right out of retailing, the idea of opening a tennis specific store had already crossed my mind.
In Thionville, we always had trouble getting tennis equipment. There were only wholesales, no choice for specific equipment and close little to no support. This is why I decided to create my own store with the help of Tennispro in order to be part of an experimented, serious and dynamic group.
Thanks to the entire Tennispro team, especially Paul (franchise manager) and Jean Christophe (CEO), I have been taken care of from beginning to end in order to reach my goal.
Anyday, anytime, we can benefit from the help of the entire team because they are here to answer any question we might have.
Christophe Delecroix, 30 year old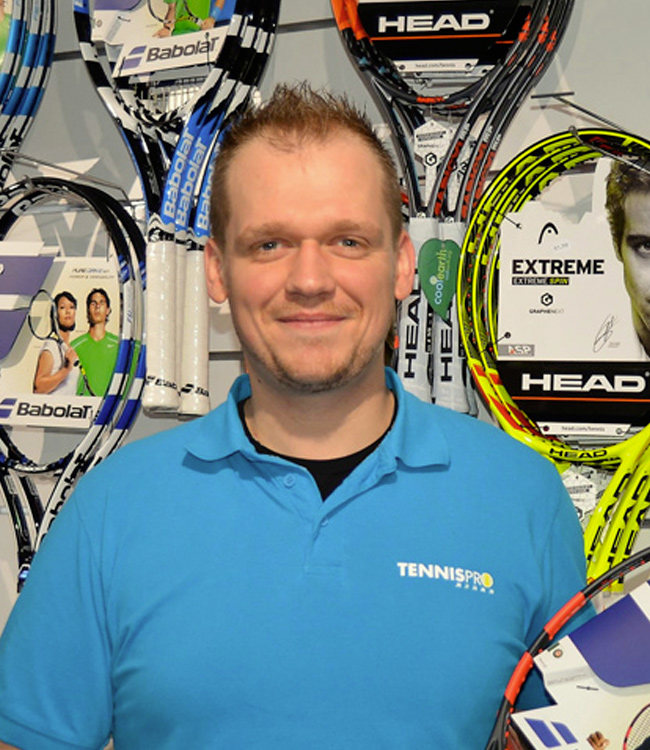 Tennispro Trento (Italy)
Being passionate about tennis, I opened a general sports store in 2016.
During this same period, Paolo Rabaglia, whom I met during my stringing training, opened the first Tennispro store in Italy.
We kept in touch and discussed the advantages of opening up a Tennispro franchise. This convinced me to join the adventure.
Grâce à Tennispro, mes clients ont accès à un catalogue complet et à des prix très compétitifs, le tout à portée de quelques clics grâce à un programme informatique très intuitif. Mes clients sont ravis des produits et services proposés.
Je remercie particulièrement Massimo pour sa constante disponibilité, Paolo pour tout ses conseils ainsi que ma famille pour l'aide apportée.
Daniel CAGOL, 36 year old