ltec premium
L-TEC OS PARADOX STRING REEL (200 METERS)
Since its inception, the L-Tec Premium brand has sought to provide the best possible racquet-string combination for players of all levels and profiles. All of this is done with the goal of providing an optimal playing experience regardless of your racquet or playing style.
The L-Tec Premium Paradox OS string fills a need that has not been met to date: a monofilament string that offers comfort and power in addition to control and durability. A true paradox!
Learn More
30-day money back guarantee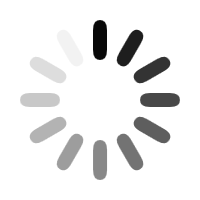 Description & caracteristics
Help & Services
Description & caracteristics
User benefits: Versatility - Durability
Control and spin
With its copolymer construction, this string will bring you control to place the ball where you want it on the court.
In terms of spin, the elasticity of this string gives it a great ability to move during the strike to have a significant "snapback" effect (return in place of the strings). This will generate a nice rotation to the ball and an explosive bounce.
Power and comfort
If power and comfort are two characteristics missing from most monofilaments, this model is a true Paradox. The elasticity imbued in the string allows it to flex more than any other monofilament to give you power and comfort.
This makes this string usable by young players switching to their first monofilament.
Durability
Like all monofilaments, this L-Tec Premium Paradox is no exception and will give you a very long life. Both occasional and regular breakers will find plenty to enjoy with this string.
Tension holding
In order to keep your game feeling as long as possible, the work done on this string allows it to hold tension better than all other strings.
Our recommendations
Player profile :
- Player looking for control without giving up comfort
- Young player switching to a monofilament string for the first time
Racquet type: All racquets
Recommended tension: 16-24kg (with 2kg extra on the cross string)
Stringing tip: To get the best results from this string, set or ask your stringer to set his electronic stringing machine to a slow draw to retain all the elasticity properties of the L-Tec Paradox.
Technical characteristics :
| | |
| --- | --- |
| Avantage cordage | POWER, CONTROL, FEEL |
| Type of Racquet | Weight > 290g |
| String type | Monostrand |
| Reference | L0284P |
Help & Services
By phone at +44 (0)20 36 081 983
From Monday to Thursday (9-13h, 14-18h), Friday (9-13h, 14-17h)
and Saturday (10-13h).
By email
at [email protected]
or by filling out the form.
* Public price advised by the manufacturer