New Balance Tennis : Brand's universe
Known by the name, "The New Balance Arch Company",
the brand started by producing orthopedic soles in 1906. New Balance then made shoes designed for the practise of sports.

New Balance has been working with players such as Milos Raonic, Heather Watson and younger generations since it started developing its tennis presence in the 2000s with its emblematic "996" and "1296" shoes as well as elegant and well-designed textiles.
THE SHOES UNIVERSE
New Balance 996
The light and dynamic New Balance 996 shoes will enable players who have an offensive style to move quickly and move their opponents around.

STRENGTHS : Flexibility, Lightness, Dynamism.
NEW BALANCE DEVELOPED
A MIXED SOLE THAT ADAPTS TO ALL SURFACES.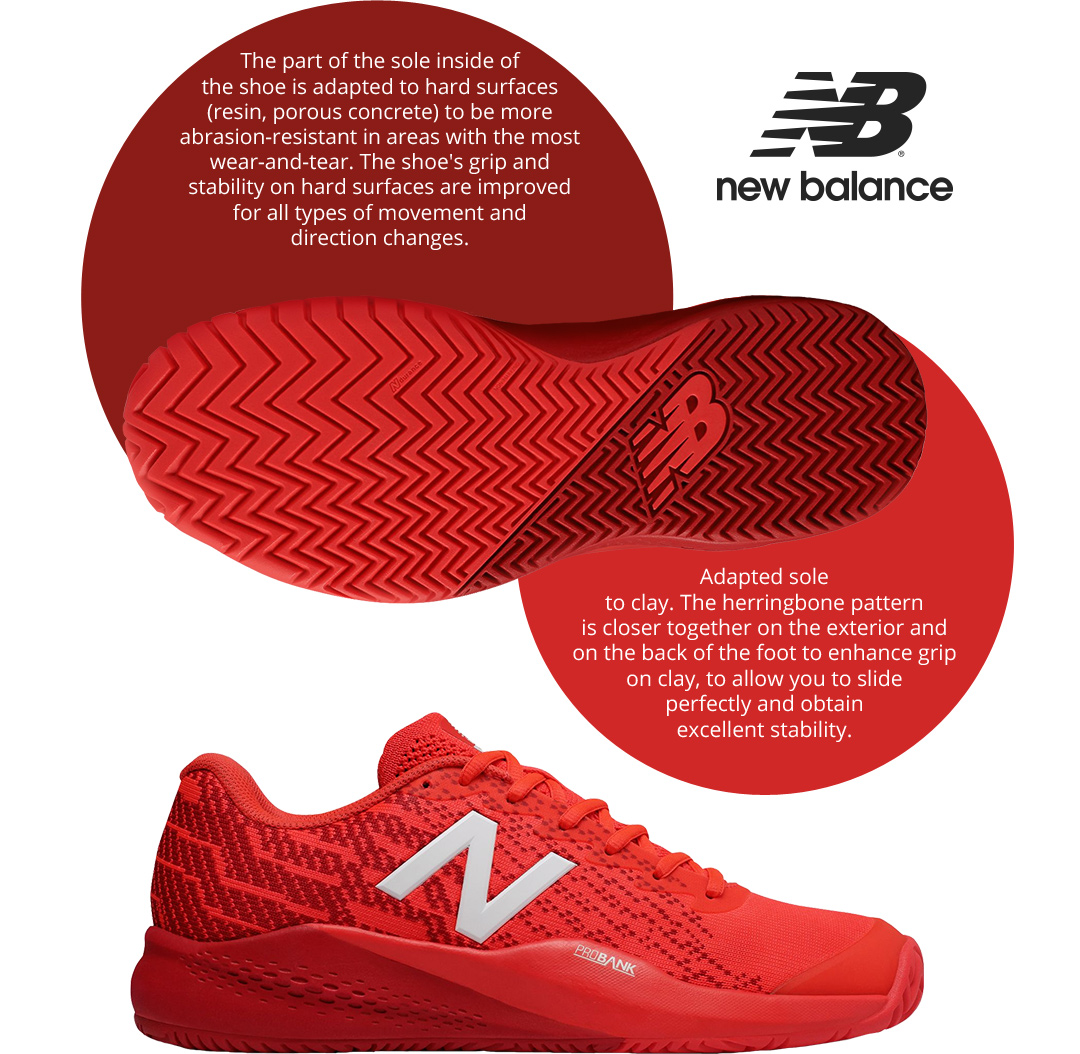 New Balance 1296
The 1296 model is ideal for players who prefer longer rallies and are looking for a resistant and comfortable shoe that will allow them to be very reactive toward the next ball.

STRENGTHS : Support, Cushioning, Comfort.
APPAREL UNIVERSE