Roger FEDERER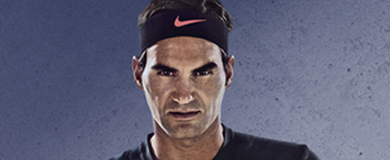 Country : Switzerland
Date of birth : August 8th 1981
Place of birth : Basel (Switzerland)
Height : 1M87
Weight : 80 KG
Residence : Oberwil (Switzerland)
Turned pro : August 8th 1981
Best ranking : 1
Game : right-handed, one-handed backhand
Roger Federer: The Maestro of the Tennis Court
Talent, elegance, class, perfection... Many words can be associated with Roger Federer, considered by many as the best player of all time. Winner of 20 Grand Slam titles, you will find on Tennispro the equipment that led the Swiss to become the Master of tennis.
Roger Federer has been dominating tennis since 2004, when he reached the number 1 position in the ATP rankings for the first time. Among his achievements and records in Grand Slam tournaments: 8 titles at Wimbledon, 6 victories at the Australian Open and 5 trophies won at the US Open. Above all, Federer has spent 310 weeks at the top of the world rankings, 237 of which were consecutive, which is the absolute record.
Federer Wilson: Equipment to match the legend
All of these achievements, not to mention his historic rivalries with Rafael Nadal and Novak Djokovic, were achieved with a legendary racquet that is inseparable from Federer and his legend: the Wilson Pro Staff racquet. The Swiss player is still very involved in the design of the Pro Staff, a reference tennis racquet and a flagship model of the brand. Easily recognizable thanks to its elegant black color, you will be able to find it on Tennispro and enjoy the benefits in precision, sensations and stability that it offers.
Also choose with Tennispro the string used by the Swiss, the Champion's Choice Duo. It combines Wilson's natural gut with one of the most popular strings among professional players, the Alu Power Rough. Finally, you can find Wilson Federer tennis bags and accessories on our website. With his equipment, you will mark your tennis with the imprint of his elegance and talent.