ergysport
POT ERGYSPORT REGEN' 450G - EXOTIQUE
Beaucoup plus que désaltérante, la boisson de récupération Ergysport Regen' vous est proposée aux arômes de citron ! Idéale pour se régénérer après d'intenses efforts, ses glucides et protéines BCAA vous permettront de rétablir vos réserves énergétiques et contribueront à maintenir votre masse musculaire. Parallèlement, sa teneur en sodium, calcium, magnésium et potassuim compenseront vos pertes en sels minéreaux pendant l'effort.

Avec son format pot vous pourrez doser plus facilement votre boisson, selon l'effort envisagé et la températre ambiante, ainsi vous aurez toujours l'apport énergétique correspondant aux ressources perdues (2 doses pour 500mL d'eau)
Learn More
Free shipping from 75€*
30-day money back guarantee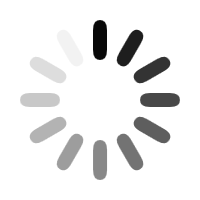 Description & caracteristics
Help & Services
Description & caracteristics
Enjoy this Ergysport Regen' recovery drink that does way more than quench your thirst. It helps you regenerate after intense activity. The drink's carbohydrates and BCAA protein efills your energy reserves and helps to maintain your muscle mass. The sodium, calcium, magnesium and potassium contained within the drink restores your salt and mineral loss from working out.
Held in a jar, the formula is easily tailored to your workout and the ambiant temerature. You'll always have enough energy intake to compensate what you've lost (2 servings for 500 mL of water).
Details:
- Source of vitamin C and BCAA (protein necessary for reconstructing energy reserves)
- Contains minerals, calcium, magnesium and sodium
- Contains carbohydrates to replenish energy reserves
- 450 gram jar, exotic flavor
- Respects antidoping regulations
Instructions: prepare the drink the day of. Drink after exercising (approx. 50 cl). Consider drinking water afterwards to rinse your mouth.
Technical characteristics :
Help & Services
By phone at +44 (0)20 36 081 983
From Monday to Thursday (9-13h, 14-18h), Friday (9-13h, 14-17h)
and Saturday (10-13h).
By email
at [email protected]
or by filling out the form.
* Public price advised by the manufacturer