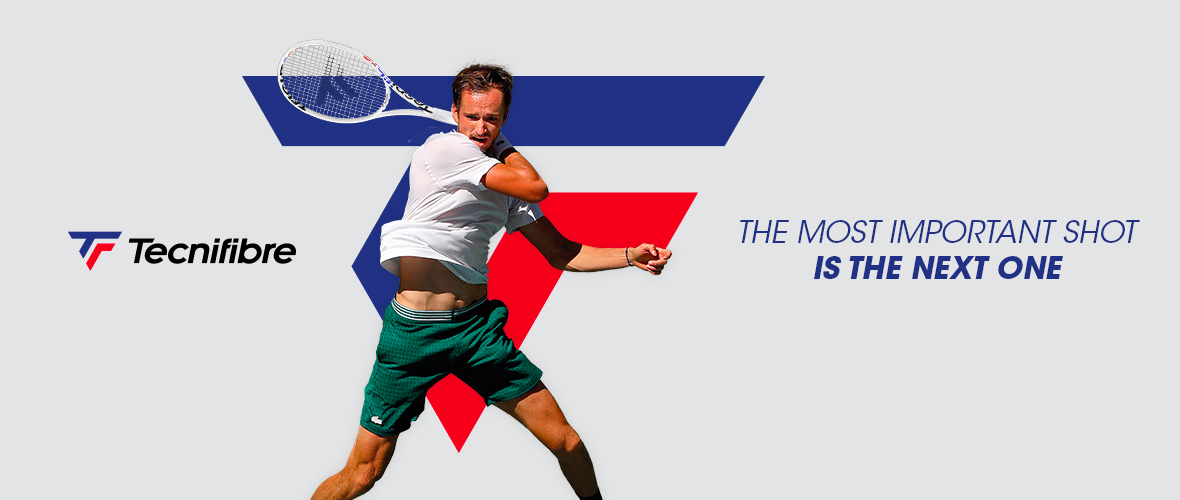 TECNIFIBRE TENNIS : THE UNIVERSE OF THE BRAND
The whole universe of the Tecnifibre brand on one page! From the very beginning, the French brand started to manufacture tennis racquets for competitors with the T-Fight range. Today, it is used by professional players like Daniil Medvedev, Jérémy Chardy and Joe Salisbury. Later, a range for women was created with the Tempo used by Iga Swiatek and Elise Mertens. Tecnifibre completes its collection with other ranges such as the TF40 for a good control as well as the TF-X1 to play with power while keeping good comfort. With its tennis bags, the French brand puts innovation at the service of players with the Tour RS Endurance, Tempo and especially the Rackpack range whose motto is: "everything in its place and a place for everything"! Finally, Tecnifibre tennis clothing is very popular with clubs because you will always find the perfect tennis outfit for your men's, women's and junior teams.
The top current trends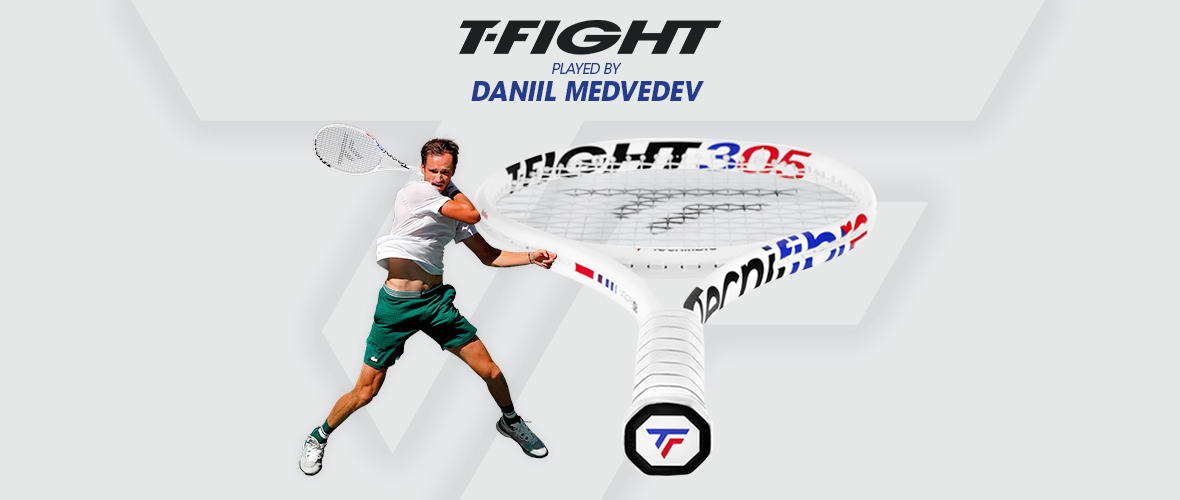 TECNIFIBRE TENNIS RACQUETS
The Tecnifibre brand offers a wide selection of tennis racquets. Starting with the T-Fight, the racquet used by Daniil Medvedev, Jérémy Chardy and Joe Salisbury. Then the TF-X1, which combines power and comfort. In addition, Iga Swiatek and Elise Mertens have adopted the Tempo line of racquets, entirely dedicated to women and designed for players looking for power and spin. Let's not forget the TF-40 line, which will suit offensive players like Arthur Rinderknech who want to be involved in every shot with control and stability. Finally, discover the junior tennis racquets to put in the hands of future champions.
TECNIFIBRE TENNIS STRING
Tecnifibre offers a significant range of tennis strings with the goal of providing excellent feel in all aspects of the game, such as spin, control, power and comfort. Do not miss out on the monofilament strings called Black Code and Razor Code. Meanwhile, some of the popular multifilament string ranges are called TGV and Duramix.
Monofilaments
For players who have natural power
and are looking for ball control.
Multifilaments
For players who are looking for effortless ball speed and comfort.
TECNIFIBRE TENNIS BAGS
Tecnifibre has many tennis bags. The black Team Dry and Tour RS Endurance lines, with their white and black design and Tecnifibre logo, will perfectly accommodate the brand's racquets. The Rackpack model, with its numerous storage spaces, will allow you to have "a place for everything and everything in its place". And finally, Tecnifibre highlights women's tennis with a dedicated range.
RACKPACK PRO
The Tecnifibre RackPack tenenis bag is made for players who are looking for several storage compartments. This model can hold 4 racquets and offers 4 pockets to allow you to store balls, a bottle of water , your clothing... The bag is made of Tarpaulin and this makes the bag indestructible and very resistant to water. This model can provide a place for each item and allows you to put each item in its place.
THE TECNIFIBRE CLOTHING
The Tecnifibre tennis brand provides a range of clothing for clubs in order to offer matching outfits for all club teams. There are club outfits for men women and juniors in several different, diverse and varied colours. Indeed, this clothing will satisfy both juniors and adults as it will enable them to play great tennis in matching colours.
THE ENTIRE TECNIFIBRE UNIVERSE
Tecnifibre has worked their way into the Padel market and now offer two ranges of racquets : Wall Breaker and Wall Master. Also, you will find high quality padel balls for both competitive players and club players. The French brand even provides a large range of accessories, such as overgrips, grips, shock absorbers...
The Tecnifibre tennis balls have been elected by clubs, but also by the ATP circuit thanks to the X-One ball. This tennis ball is often chosen for Davis Cup matches by the French national team and is the official ball of the ATP tournament in Rotterdam. The X-One tennis balls are subject to "can by can" quality control in order to satisfy ITF norms and regulations.
Tecnifibre s'est développé sur le marché du Padel avec deux gammes de raquettes : Wall Breaker, spécialisée dans la puissance et Wall Master améliorant votre précision, mais aussi avec des sacs solides et spacieux et des balles de padel.
Created in 1979, the French brand became well-known a few years later thanks to their manufacturing of high quality tennis string and the fact that it is "Made in France." The brand's expertise constantly developed and eventually became the "official stringer of Roland-Garros" in 1987. The brand has also been a partner of the ATP World Tour since 2013 and this will continue until 2020. Find the tennis racquets, the tennis bags, the tennis clothing, the tennis strings, the tennis balls and the accessories as they have made the Tecnifibre brand become very popular. Tecnifibre, a French brand from the Lacoste group, has the objective of constantly offering the best technical solutions to all male and female tennis players. This is why the development of Tecnifibre products is focused on quality. The goal is to optimise feel for all levels of play and ultimately, appreciation of the game. Choose premium quality to enjoy your time even more on the court.