tecnifibre
TECNIFIBRE DURAMIX HD (12 METERS) STRING PACK
Tecnifibre has revolutionised string by creating this Duramix HD hybrid string. This model is composed of two different strings. Tecnifibre offers 3 different materials within the same string to enable you to enjoy multiple beneficial factors. You will find PU surrounding the exterior to put forth more comfort, an interior made of polyamide (typically used within multifilaments) to ensure additional power and blades of polyester to implement more control. All in one string!
Learn More
30-day money back guarantee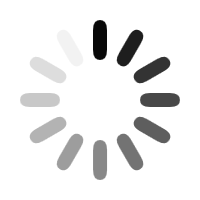 Description & caracteristics
Help & Services
Description & caracteristics
Advantages
Control Vs Power
This Hybrid 3D string offers both control and power and will allow you to easily adapt to many different situations. The polyester will stiffen this string to bring you more control, but the flexible polyamide string will allow to acquire more power.
Life Span
This string is not ideal for players who break their strings often, but it is ideal for players who rarely break their strings.
Tension Upkeep
This Duramix HD string will allow you to maintain similar feel and a similar tension for a long period of time.
Comfort
The surrounding PU will increase elasticity by 250% (compared to other multifilaments). This will enable the string to absorb the majority of the vibrations created at the moment of impact with the ball. This will bring you more comfort and help protect your arm from injury.
Our Recommendations:
Player Profile : this string is ideal for players who are in search of versatility, comfort and control
Recommended Tension : 21-24kg
Technical characteristics :
Help & Services
By phone at +44 (0)20 36 081 983
From Monday to Thursday (9-13h, 14-18h), Friday (9-13h, 14-17h)
and Saturday (10-13h).
By email
at [email protected]
or by filling out the form.
* Public price advised by the manufacturer