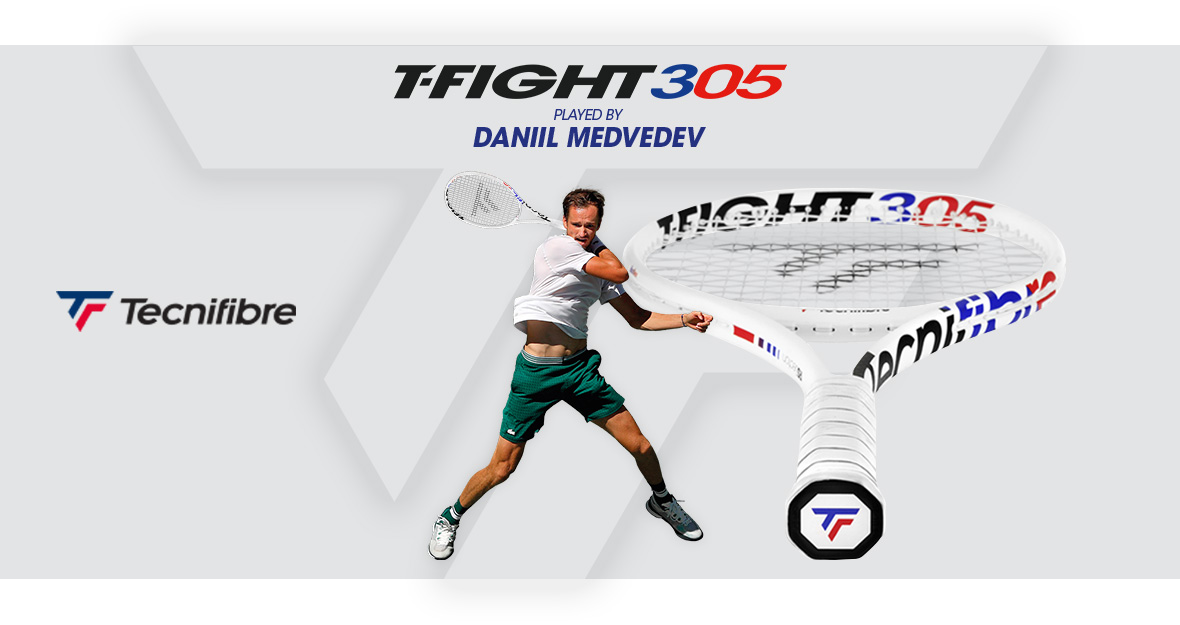 TECNIFIBRE: THE NEW T-FIGHT 305 RACQUET FOR DANIIL MEDVEDEV
Tecnifibre innovates with its new tennis racquet specifically designed with Daniil Medvedev : the T- Fight 305.This model is all about dynamism and control for an even more punchy game while keeping control of the shots and the game. The 305g weight, 32.5cm balance and 18x19 string pattern will provide control and stability on all shots. The ISOFLEX technology also comes into play, offering maximum string pattern flexibility and progressive stiffness to maintain speed and accuracy on off-center hits.

The next generation racquet designed to generate control and power while maximizing stability and tolerance !