tecnifibre
TECNIFIBRE WALL BREAKER 375 PADEL RACQUET
The Tecnifibre Wall Breaker 375 padel racquet is the model that will be appreciated by advanced offensive players, looking for a powerful model to finish points. It is composed of a braided XTC carbon fiber, to make it more powerful and responsive. This construction, coupled with the new X-TOP technology, will further enhance the durability and strength of the racquet.
This teardrop shaped racquet will give you a great balance of power and control, as well as stability at impact thanks to its high weight of 375g.
Learn More
Special offers :
10% extra discount on rackets with the code RAQ10
30-day money back guarantee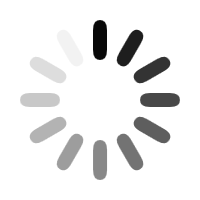 Description & caracteristics
Help & Services
Test racquet
Description & caracteristics
The 3D Spin Skin technology will add good ball grip for added spin.
Player Profile: Advanced players looking for a powerful racquet.
Details:
- X-TOP: Improved racquet head construction for increased durability and impact resistance
- Carbon Shield XTC: Carbon fiber frame and headsize combined with XTC material for durability and comfort
- Progessive Holes Diameter: Drilling pattern based on 3 hole sizes to increase the ideal sweetspot: more precision on center hits, more forgiveness on off-center hits
- D-Bridge: Bridge in the heart of the racquet for more stability and power
- Spin Skin 3D: Structured frame for better ball retention
Technical characteristics :
| | |
| --- | --- |
| Racquet shape | Water drop |
| Weight | 13.2 oz / 375 g |
| Length | 17.91 in / 45.5 cm |
| Thickness | 38 mm |
| Equilibre | Moyen |
| Racquet cover | No |
| Reference | 16WABR3752 |
Help & Services
By phone at +44 (0)20 36 081 983
From Monday to Thursday (9-13h, 14-18h), Friday (9-13h, 14-17h)
and Saturday (10-13h).
By email
at [email protected]
or by filling out the form.
Test racquet
Test racquet program :
You have the possibility to test up to 2 racquets for a period of 7 days. If you want to test two racquets at the same time, you must order both models at once.
The price of €150 indicated on this product page represents a DEPOSIT to be paid before the test. As soon as the racquet is returned to our warehouse, this amount will be refunded. No refund will be granted in case of delayed and unannounced return. Warning: The payment of a test racquet does not mean that the racquet belongs to you.
When you place your first order for a test racquet, you can provide us with proof of identity and address at the following email address: [email protected]. If we do not receive a return of the documents within 7 days following our email, we will proceed with the refund of your order in order to free the racquets for other customers.
Orders of test racquets will

only be sent to your home address

.
The test racquet program is only available in Europe. No shipment will be made to Great Britain or Switzerland.
To facilitate your returns, we sell FedEx return labels. Please contact our customer service for more information: [email protected]. We decline all responsibility for returns without a tracking number.
The return shipping of the test racquets is at the expense of the customer. For this reason, we offer you a discount code sent with your test racquets for any purchase of a new racquet:
• €7.50 discount for the purchase of a new racquet.
• €15 discount for the purchase of two or more new racquets
In case of non-return of the test racquet: a letter of formal notice will be sent to you one week later in order to regularize the situation as soon as possible, return of the racquet(s) or payment of the balance due (value of new racquet(s) - deposit).
* Public price advised by the manufacturer