tutor
TUTOR PLUS PLAYER BATTERY-OPERATED MOBILE BALL LAUNCHER
The Tutor 4 Plus Player Battery is perfect for demanding players or coaches who want to vary ball lengths and effects with their students.
Learn More
30-day money back guarantee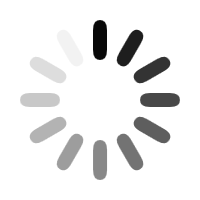 Description & caracteristics
Help & Services
Description & caracteristics
Equipped with several functions, it will allow you to intervene on all the parameters of the game (height of the ball, oscillation, speed of ejection, effect + or - lifted, effect + or - sliced, neutral effect, speed of the ball) via its remote control to be downloaded on your smartphone (Android and Apple). Three modes (beginner, good level, very good level) have been pre-programmed to allow you to carry out training sessions according to your level. The additional advantage of this ball launcher comes from the fact that you will be able to control all these settings remotely via a remote control (accessible via smartphone).
Features :
- Ball capacity: 150
- Maximum speed: 135 km/h (85 Mph)
- Minimum speed: 15 km/h
- Ejection interval: 2 to 15 seconds
- Adjustable ejection height
- Remote control: yes (via smartphone)
- Random left-right oscillator: yes
- Fixed programmable left-right: yes
- Topspin and slice effects: yes.
- Dimensions : H51cm X L51cm x W50cm
- Weight : 21 kg
- Power supply : Battery (4 hours autonomy)
- Ball launcher delivered with battery charger
WARRANTY :
- Parts and labour: 2 years
- Battery and ejection wheels: 1 year
Download user manual in pdf format
To download the remote control application, search for "Sport Tutor" on Google Play or the Apple Store.
Technical characteristics :
Help & Services
By phone at +44 (0)20 36 081 983
From Monday to Thursday (9-13h, 14-18h), Friday (9-13h, 14-17h)
and Saturday (10-13h).
By email
at [email protected]
or by filling out the form.
* Public price advised by the manufacturer