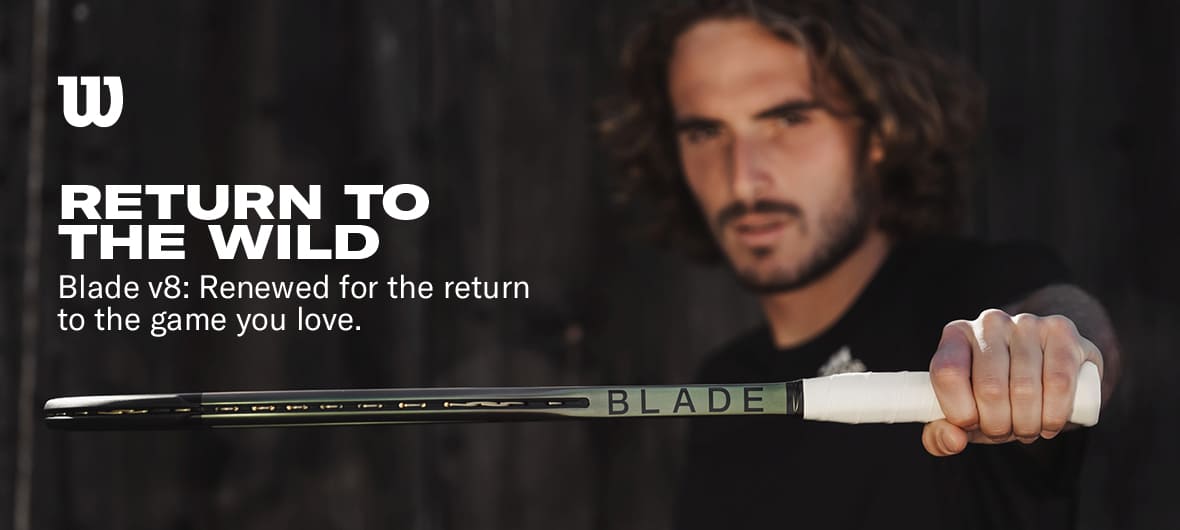 BLADE V8: RECONNECTING TO THE SPORT YOU LOVE
Reconnect with the feeling that made you first love tennis with the new Wilson Blade V8 racquets and celebrate your return to competition in the best way possible.
BLADE V8: A REVOLUTIONARY PAINT JOB FOR A MAGICAL EFFECT
The Blade V8 has a new, more subdued shade of green that is inspired by nature. But its greatest feat is to combine this natural green with a copper hue thanks to its new color-changing paint. Depending on the orientation of the racquet and the light, the green and copper will intermingle to offer you a revolutionary design.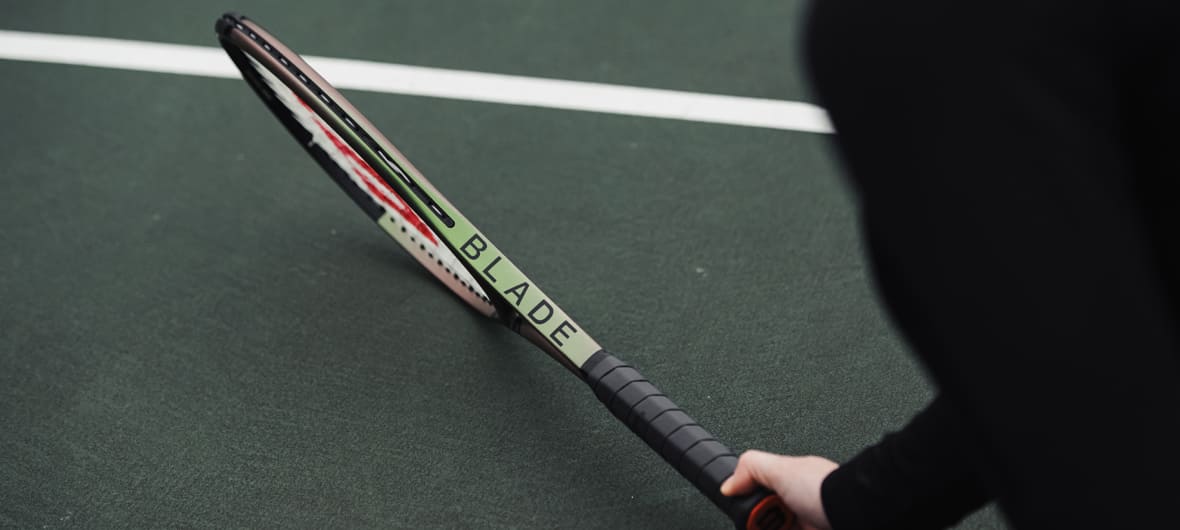 BLADE V8: GREATER STABILITY
The Blade V8 will offer even greater stability than previous models thanks to the new Direct Connect Handle technology. Thanks to a new construction in the shaft, the V8 will have 16% more stability, but also a better playing feel and greater comfort.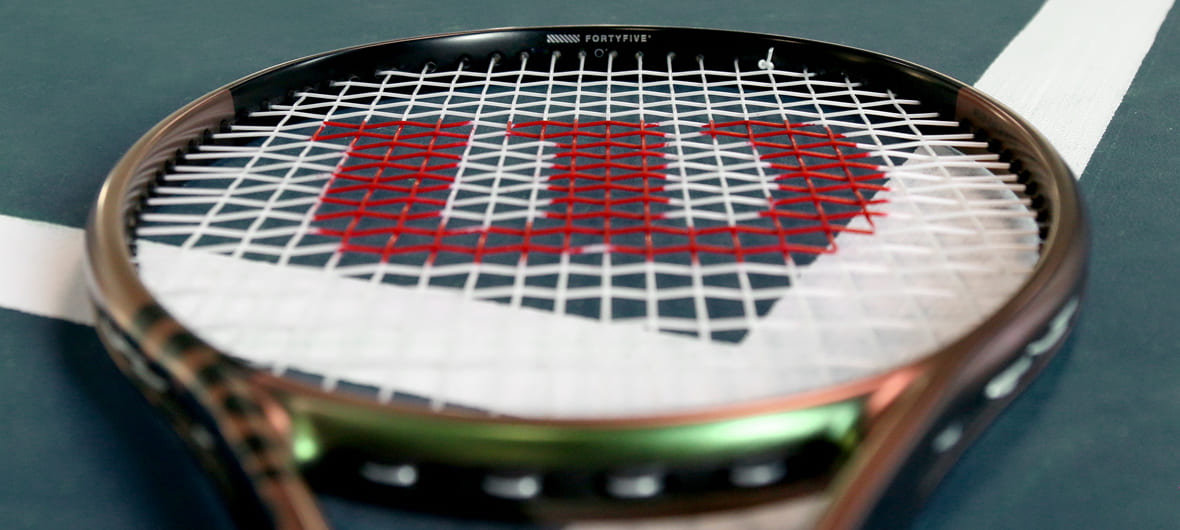 BLADE V8: EXCEPTIONAL COMFORT
FeelFlex becomes FortyFive° but retains the qualities of the Blade V7. This technology gives the racquet more flexibility without compromising stability, while improving the feel of the game and comfort.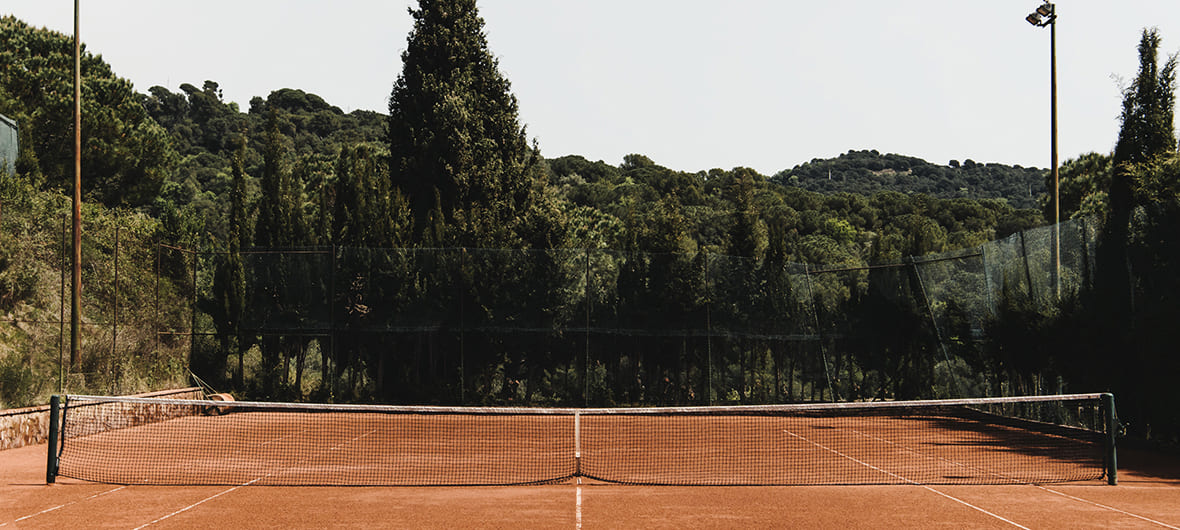 BLADE V8: A RETURN TO NATURE
In addition to using a green color inspired by the hues seen in nature, the Blade V8 features environmentally friendly grommets and butt cap created by Agiplast, a brand specializing in polymers.
| MODEL | HEAD | WEIGHT | BALANCE | STRINGING PATTERN | FRAME PROFILE | LENGTH |
| --- | --- | --- | --- | --- | --- | --- |
| Blade 98 16x19 | 630cm² | 305g | 32cm | 16x19 | 20.6mm | 68.5cm |
| Blade 98 18x20 | 630cm² | 305g | 32cm | 18x20 | 20.6mm | 68.5cm |
| Blade 98S | 630cm² | 295g | 33cm | 18x16 | 20.6mm | 68.5cm |
| Blade 100L | 645cm² | 285g | 22cm | 16x19 | 22mm | 68.5cm |
| Blade 100UL | 645cm² | 266g | 33.5cm | 16x19 | 22mm | 68.5cm |
| Blade 104 | 671cm² | 290g | 32.5cm | 16x19 | 22mm | 69.85cm |
| Blade 101L | 651cm² | 274g | 33cm | 16x20 | 23mm | 68.5cm |
| Blade 26 | 645cm² | 255g | 32cm | 16x19 | 22mm | 66cm |
| Blade 25 | 645cm² | 245g | 31cm | 16x19 | 22mm | 63.5cm |