Choose your junior racquet
Arm yourself and your family with the best equipment in order to take on the next school year in style ! Discover the new tennis racquet models developed by Babolat, Wilson, Tecnifibre, Head and Dunlop. Introduce your kids to tennis by choosing their first racquet with them !
Tennispro offers a large variety of racquets that are based on style of play, level of play and age of the player in order to ensure the best possible feel and quality !
Choose your racquet by level :
Racquets Junior babolat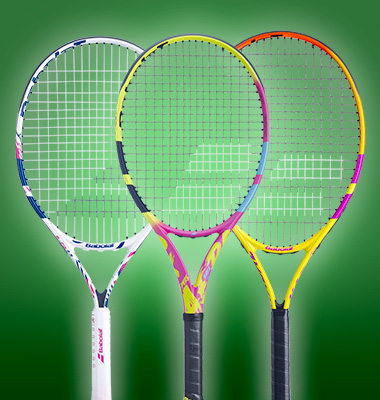 Discover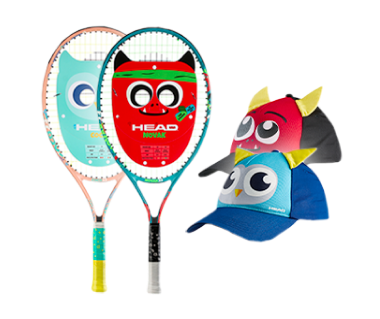 A free Head cap with every purchase of a Coco or Novak racket
I'm all in
Racquets Junior Wilson
Discover
Discover the clothing for kids
Prepare your child for the school year with the latest collections from Nike, adidas, Bidi Badu, Lacoste and discover the new original brands to equip your young athletes with high quality clothing. You will be able to choose from a large selection of clothing based on style, colour and purpose. Make sure your child is ready to hit the courts or go back to school with style.
Enjoy using your imagination with all of the possible outfit combinations you can find within the junior clothing sections on Tennispro !
Nike Clothing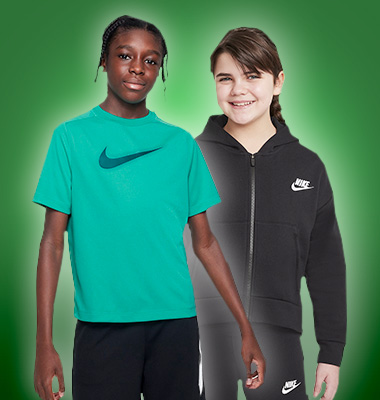 Discover nike clothing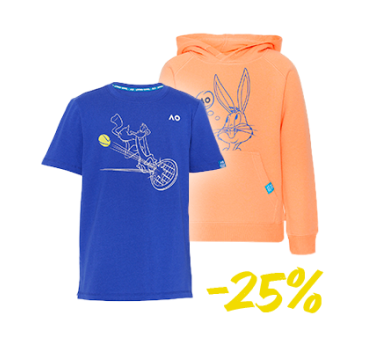 25% off
on the AO Looney
Tunes Collection
Discover Australian Open clothing
Tracksuits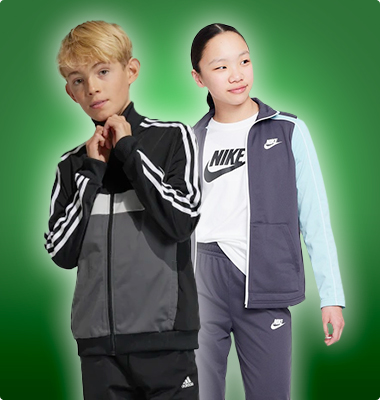 Discover the tracksuits
Discover the junior shoes
On your mark, get set, go ! Be ready to run from one side of the court to the other during your tennis training sessions and matches. Discover the new pairs of shoes created by adidas, Nike, New Balance, Lotto and Yonex. Tennispro sells a large variety of tennis shoes that come in different colours and shapes and are equipped with different technologies. Everybody will be able to find just what they need !
Do not hesitate any longer and kick off the school year on the right foot !
Asics shoes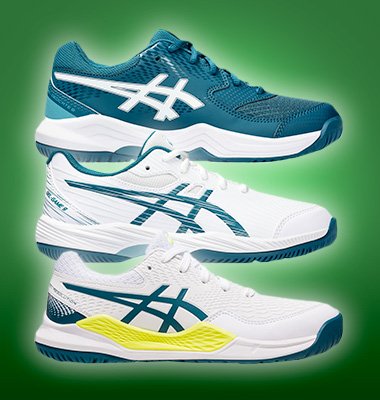 Discover
Babolat shoes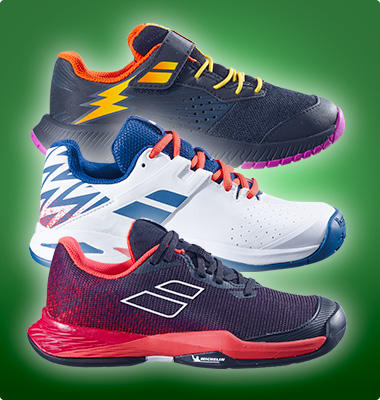 I'm all in
Wilson shoes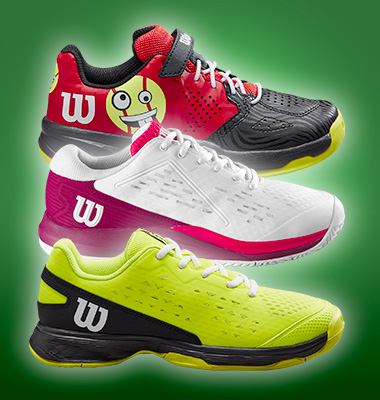 Discover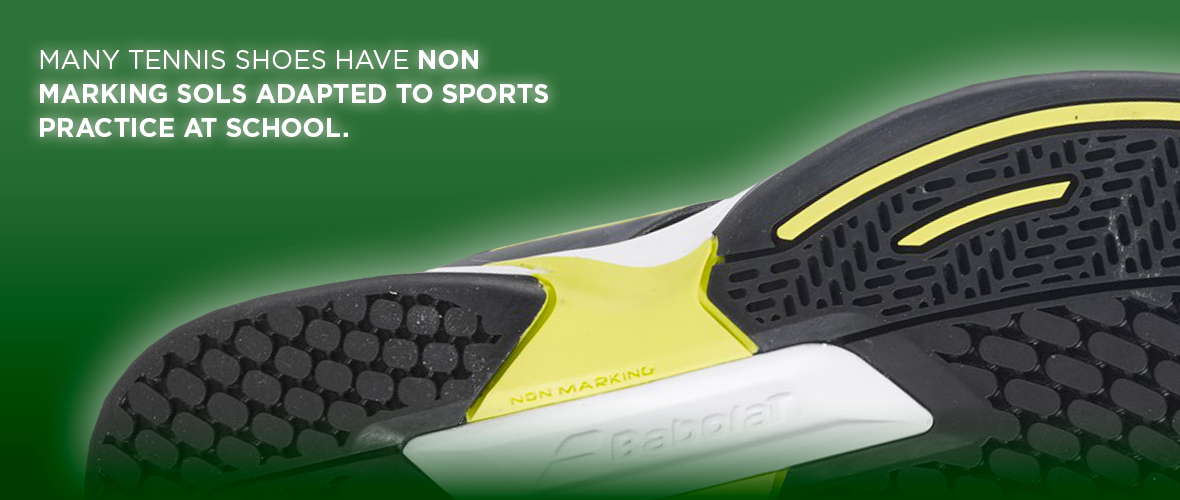 Select your child's first tennis bag
It is important to choose the correct tennis bag that can both fulfil your daily needs and allow you to transport all of your tennis equipment to the club.
By choosing a backpack, you can use it for both tennis and school !
Choosing a tennis ball
Be sure to opt for the correct tennis equipment by determining which junior tennis ball is right for you. Discover the new tennis balls from Babolat, Wilson, Tecnifibre, Head and Dunlop as they are made for all tennis surfaces. Whether you are a beginner, an intermediate level player or an advanced level player, you will be able to find the tennis ball that best suits you. Hey passionate tennis fans ! Check out our large variety of tennis balls you can use for your next tennis session !