THE SIDAS/WILSON INSOLES: WHY AND HOW TO CHOOSE THEM?
Because we are all unique, our feet are also unique and have different needs. Depending on their shape, our sport practice or our health, a classic shoe will not be able to perfectly meet the needs of our feet or to bring the perfect comfort and support we need during our tennis practice. That's why Wilson has partnered with Sidas, a foot comfort specialist since 1975, to create insoles specifically for tennis.
THE NEEDS OF OUR FEET FOR TENNIS PRACTICE
In tennis, the foot is subjected to harsh tests and have 3 main needs: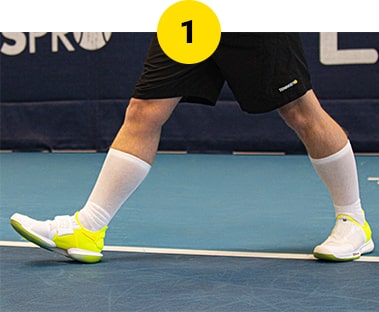 Important cushioning in the heel to resist shocks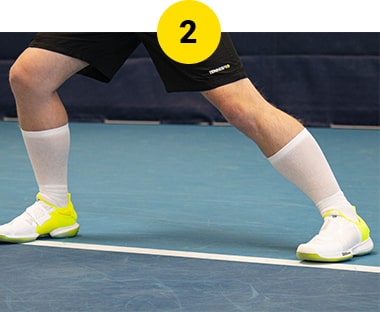 Great stability for lateral movements
A great propulsion on the forefoot to bounce back to the next dash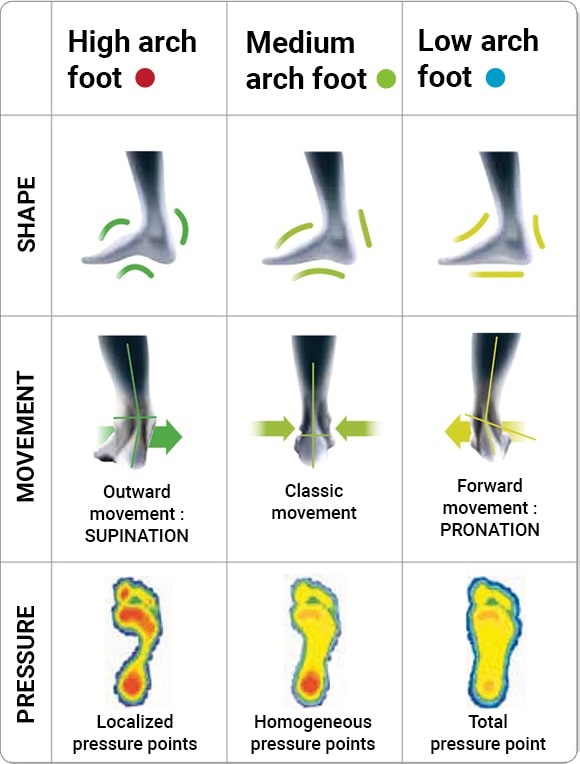 3 INSOLES FOR 3 DIFFERENT FEET TYPES
Wilson and Sidas have created the 3Feet Tennis models to fit the three most common arch types: high arches, low arches (flat feet) and medium arches. 3 shapes to best suit each player and provide the most important benefits:
HOW DO I DETERMINE WHICH INSOLE IS RIGHT FOR ME?
Determining which insole is right for your arch shape is very simple, just moisten your arch slightly and walk on a sheet of paper. From the impression made, you can compare the result obtained with the types of arch below:

HIGH

MEDIUM

LOW
Please note: If your foot is between two types of arches, choose the less pronounced type. Example: if your profile is between the High and the Medium, choose the Medium.
Remember to test your two feet because the footprint will not necessarily be the same. Again, if there are differences, choose the less pronounced one.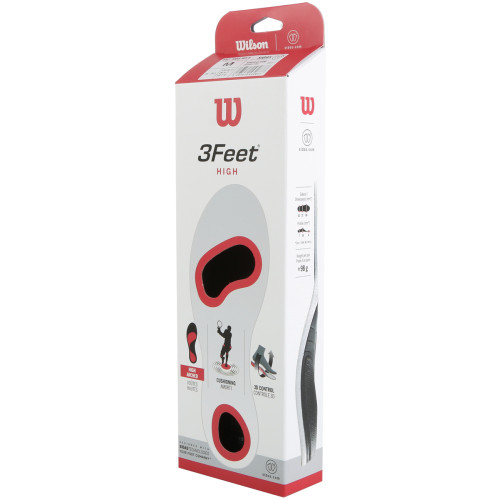 SIDAS 3FEET TENNIS HIGH STD INSOLES
SIDAS 3FEET TENNIS MID STD INSOLES
SIDAS 3FEET TENNIS LOW STD INSOLES
THE COMFORT TRIAD
In order to have your feet in the best conditions for playing tennis, opt for the comfort triad:
• A shoe adapted to your level, your needs and your foot
• A pair of technical socks, breathable and comfortable
• A 3D Feet Tennis sole adapted to your foot and dedicated to your practice to bring you: comfort, support, cushioning and propulsion.