Customisation service : Personalise your racket !
Exclusive TennisPro service
Improve your performance : have your equipment prepared for you !
Today, our society allows us to personalise cars, skis, mobile phones, clothes, shoes (colours, design, quality)... In sports, and particularly in tennis, we are required more and more often to excel in all aspects of the game, such as, taking care of the body, recovering properly, being mentally strong, eating well, but also, having the right equipment. This is a key contributor to tennis development.
Excellence is not only for professional players ! You too can improve your game based on our experts' ability to prepare a racquet that is just right for you !

Trust our customisation service by choosing the simple customisation (racquet matching) or the complex racquet customisation (personalised preparation).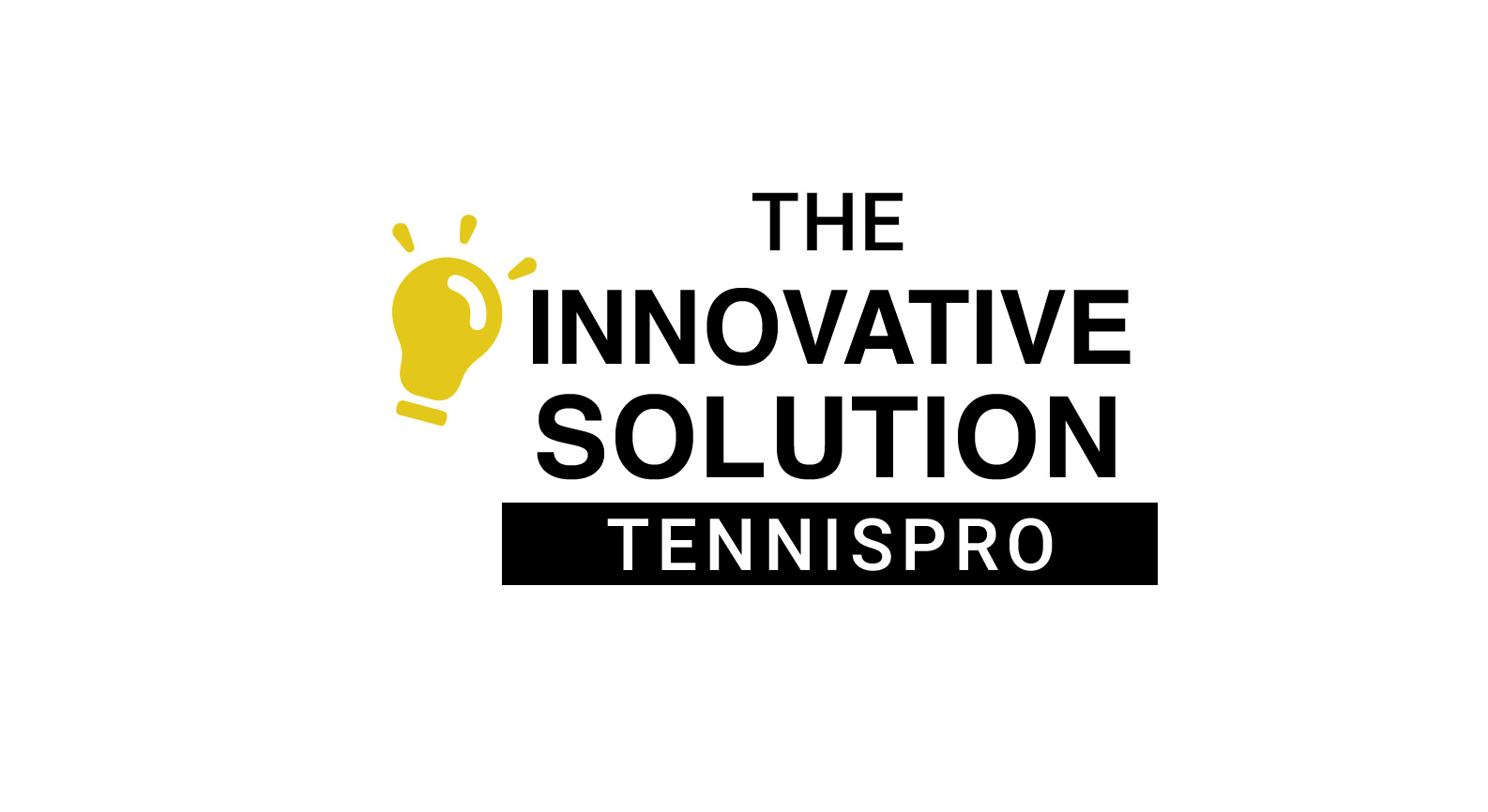 1- SIMPLE CUSTOMISATION : "THE SIMPLE RACQUET MATCHING"
Use this service to have perfectly identical racquets.
1
Our analysis
RACQUETS WITH DIFFERENT CHARACTERISTICS
When leaving the factory, two racquets of the same model, no matter what brand it is, can have a difference of up to 20 grams and up to 1cm difference in balance.
FREQUENT EXAMPLE :

| | | |
| --- | --- | --- |
| | WEIGHT | BALANCE |
| MARKED | 285g | 33cm |
| IN REALITY | 275 to 295g | 32 to 34cm |
2
The consequences
YOUR LEVEL OF PERFORMANCE WILL DROP
The characteristics of a racquet influence the player's quality. You can have different :
FEEL
MANOEUVRABILITY
CONTROL
POWER
SWINGWEIGHT
3
The conclusion
OBJECTIVES: CONSISTENCY AND IMPROVEMENT
It is very important to have 100% identical racquets in order to maintain similar feel when you change racquets during practises and matches.
=
2- THE COMPLEX CUSTOMISATION : "PERSONALISED PREPARATION"
A tennis racquet must correspond with the player's game (game style, technique, big or small backswing, size...) and must be adapted and personalised in order to adapt to the player.
For example, imagine Laurel and Hardy with the same racquet ! We can't either !
The complex customisation service will modify and improve the player's equipment and therefore, allow the player to develop effectively. This service has been too long reserved for only the elite players. Tennispro recommends the customisation service for all levels.
Our racquet customisation service performs this service all year long for professional players who trust us. We are also offering this service to the public. This will improve your level of play, you will be able to have more confidence in your equipment and this will even help you to avoid injuries.
How do we do this ?
After studying your needs, our team will modify several original racquet parameters and specifications :
The weight : Weight modification (lead, silicone, grommet tooling...) in order to obtain your desired objectives in terms of power, manoeuvrability and stability.
Weight distribution
Balance : Modify the balance of the racquet in order to develop certain characteristics, such as, power, manoeuvrability, stability, topspin...
The grip size : Adapt the grip size to the player's body size.
Putting on a grip (left handed, right handed...).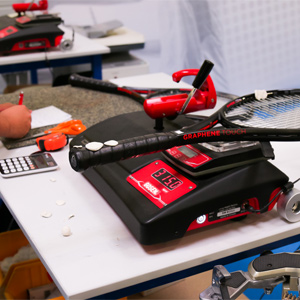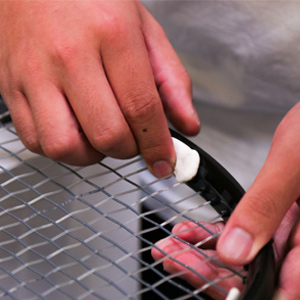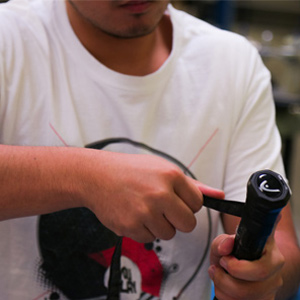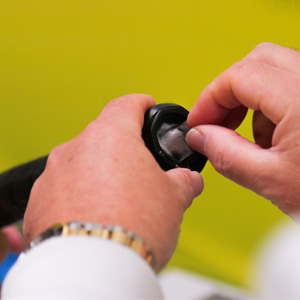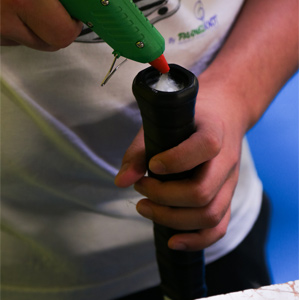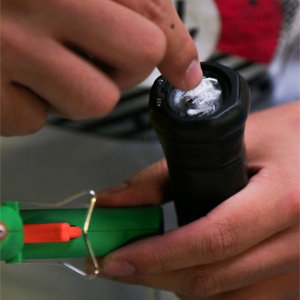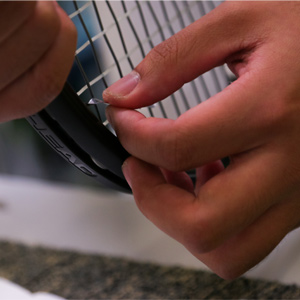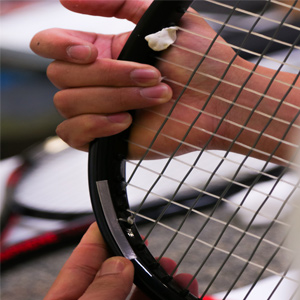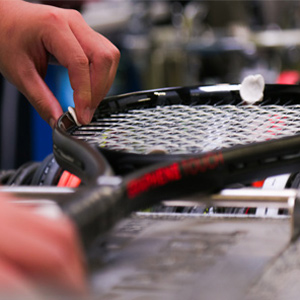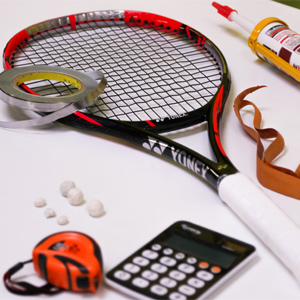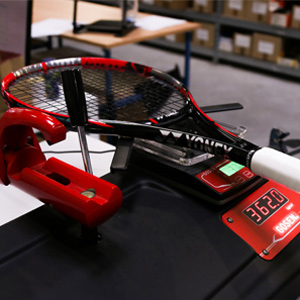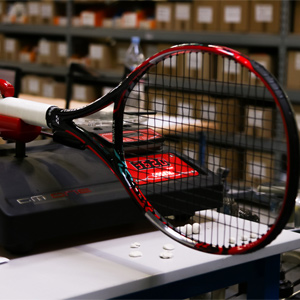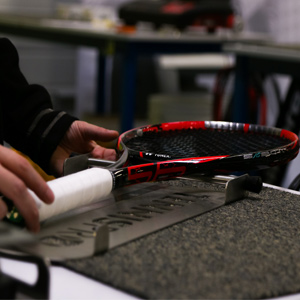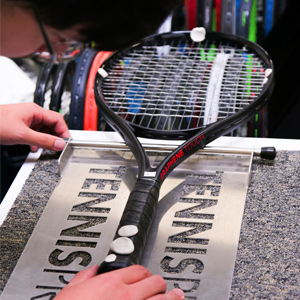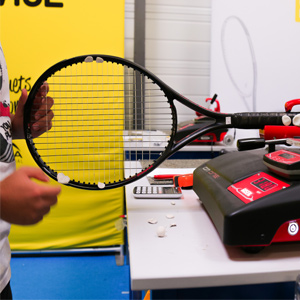 Complex customisation fees : 60€ Incl.Taxes
Contact-us